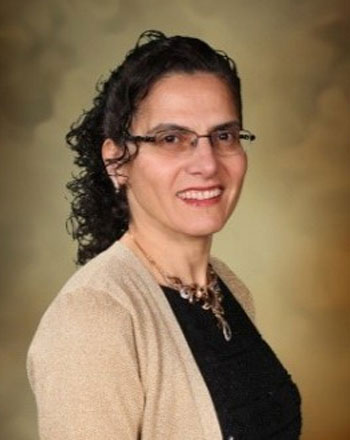 Titles and Organizations
Adjunct Faculty, Marketing
Contact Information
Email: felmasri@gmu.edu
Phone: (703) 993-1772
Office Location: Enterprise Hall 175
Office Hours: By appointment
Biography
Dr. Fatena El-Masri, has a PhD in Computational Science and Data Informatics, is an IT/engineer and financial engineer professional. She has 20 years of experience in engineering, network engineering, high performance computation, financial engineering, applied statistics, and quantitative risk modeling and management (including market, credit, and operational risk). Currently she specializes in Artificial Intelligences/Machine Learning and teaches courses in marketing analytics and market research. 
Her leadership skills and strategic thinking have guided employees, students, and colleagues. She has worked a project manager and senior quantitative risk specialist and implemented new advanced technologies at financial institutions and other companies in Australia, France, and the United States.
Dr. El-Masri is committed to helping students learn more about data analytics and cybersecurity.
Education
PhD - George Mason University