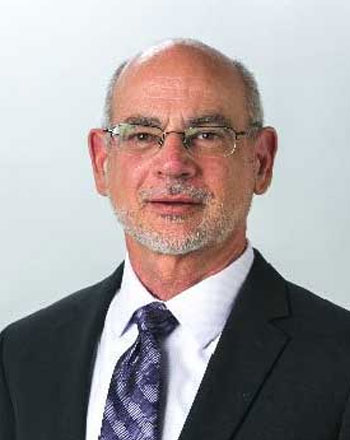 Titles and Organizations
Masters of Science in Accounting Program Director
Additional Roles: Instructor, Accounting
Contact Information
Email: kjones81@gmu.edu
Office Hours: By appointment
Biography
Kevin Jones has over 35 years of experience counseling clients on the tax aspects of business transactions, and he has extensive experience negotiating and litigating tax controversies at the federal and state levels. He has performed research and tax planning and implemented tax minimization strategies for business entities in a variety of industries, including government contracting, high technology, manufacturers, distributors, mass media, construction, real estate, hospitality, retail, and professional services. In addition, in his prior role, he was the tax advisor to the Washington Redskins.
Previously, Kevin worked in both law firm and accounting firm environments and was a law clerk to The Honorable Laurence J. Whalen at the United States Tax Court. He graduated, cum laude, from Temple University School of Law where he was a member of the Temple Law Review. He also worked for the national tax office of a Big 4 accounting firm where, as a member of the firm's "Think Tank" he worked on the development of new and cutting edge tax strategies for implementation on behalf of firm clients nationwide.
Kevin completed a five-year term as a member of the editorial advisory board of The Tax Adviser, the monthly magazine of tax planning, trends and techniques published by the American Institute of Certified Public Accountants. The board is comprised of top tax professionals from the Big 4 and other accounting firms, college professors and major law firms. In that role, Kevin was responsible for reviewing feature articles for publication in the magazine prior to publication. Kevin himself is a prolific writer and often performs speaking engagements for in-house training, client practice development and outside continuing education providers. Kevin has been an Adjunct Professor of Accounting at James Madison University has also been an Adjunct Professor of Accounting at the University of Maryland.
Education
Juris Doctor (Cum Laude), Temple University 1993
Master of Science, Taxation, Georgetown University 1988
Bachelor of Business Administration, Accounting, James Madison University 1981
Research and Awards
Member of Editorial Advisory Board ‐ The Tax Advisor, AICPA monthly magazine of planning, trends, and techniques 2010‐2015
Temple University School of Law

Member of Temple Law Review
Joseph W. Price, III Award as Outstanding Student in Tax Law
American Jurisprudence Award – Legal Writing
Best Paper – Corporate Tax
Best Paper – Partnership Tax
Media Clippings