Working Toward a Better Tomorrow 
Society's challenges cross disciplines, cultures, and national borders, and will only be solved by working together. 
Every company has the capability to be a force of good in the world. While some companies have taken concrete actions to lessen their impact on the environment or improve conditions for their employees, many have yet to take the first step. How those businesses engage with the world, and how the world engages with them, must change. 
The Business for a Better World Center's (B4BW) work focuses on five areas that will help usher in a new era where business becomes society's committed partner. 
Tomorrow's leaders should define and deliver value to all stakeholders. To prepare them for that responsibility, we need to remake business education. B4BW shows students the critical role that business plays in addressing the world's problems by providing hands-on, thought-provoking, and distinctive learning experiences, including: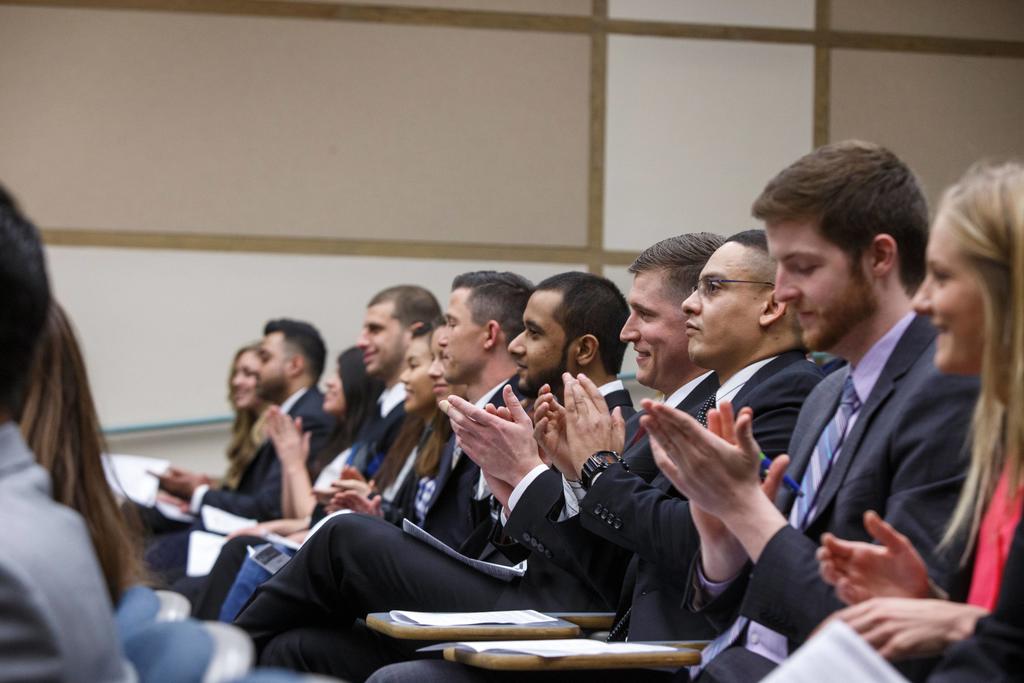 Mason is a premier research university, and knowledge generation is where we excel. With the help of students and faculty from across the university, B4BW aspires to be a hub of research activity that leads to action and impacts society. Our work in this area includes: 
Studying Honey Bee Health
The honey bee, a naturalized species of pollinator, is responsible for pollinating approximately $15 billion worth of crops annually in the United States alone. As humans modify the natural landscape, understanding honey bees' resource base and what what promotes healthy populations is important both economically and in terms of food security. If bees don't thrive, neither do we.
In partnership with Fairfax County and Covanta, B4BW's Honey Bee Initiative has established 24 hives on a former landfill to assess the connections between honey bees and their local environment, specifically with regard to the pollen resources they use and contaminants that they might introduce to their hives.
This work will help us learn whether honey bee hives are sufficiently provisioned throughout the seasons and on what sort of plants they rely. It will also inform the degree to which heavy metal contamination is in the bees' foraging range. This knowledge will help inform action that ensures continued health for this important species.
Measuring Corporate Contributions to Society
Whether they reside in business or academia, the next generation of change leaders must be able to apply knowledge and data gleaned from across all stakeholders of a business to inform and assess business decisions, corporate governance, and policy making. 
B4BW is creating the Stakeholder Value Creation Index to articulate, define, and measure the value our public corporations create. With an eye toward eventual publication to influence industry leaders and policy makers, the index will also provide a holistic, objective, and relevant set of measures that will assist both students and faculty in their research and teaching.  
Academic Research and Presentations
B4BW engages in a variety of research that advances our mission and vision. Contributions include:  
Academic Paper: Gring-Pemble, Lisa and Germán Perilla. 2020. "Sustainable Beekeeping, Community Driven-Development, and Tri-Sector Solutions with Impact" Corporate Governance: The international journal of business in society. Vol. 21 No. 2, pp. 359-372. https://doi.org/10.1108/CG-01-2020-0019 
Conference Presentation: Perilla, Germán: "Leveraging Partnerships for the SDGs," Ashoka U Exchange, 18 March 2021 
Paper presentation: Gring-Pemble, Lisa and Anne Magro: "Business for a Better World Center: A Cross-Disciplinary Initiative at George Mason University," University Global Compact Conference, 24 September 2020. 
Academic Paper: Gring-Pemble, Lisa. 2020. "Sustainable Beekeeping as Social Innovation Education," In Becoming a Changemaker Institution: A guidebook for how your campus can increase its relevance and resilience and lead in a rapidly changing world, Eds. Angie K. Fuessel and Beeta Ansari. Ashoka U. 
B4BW's Lunchtime Conversations engage and connect with expertise available across George Mason University. These informal sessions are a place to share unique perspectives and knowledge on topics surrounding the intersection of business and sustainability to drive research, curriculum, and policy action at Mason.
The Center hosts three Lunchtime Conversations each semester. Conversations during the 2020-2021 academic year focused on Sustainable Development Goal 10: Reduced Inequalities. Sessions showcased Mason researchers focused on the many facets of this critical issue.
B4BW connects experts who have changed their companies and industries for the better with tomorrow's problem solvers: our students.  
Bringing leaders to campus, and to our students specifically, is central to B4BW's mission. It is essential for students to hear from and have access to those who are changing the world. Our Ideas to Impact program brings social impact and sustainability thought leaders from top-tier organizations directly to our students. Speakers during the 2020-2021 academic year included Kerry Kennedy of the Robert F. Kennedy Human Rights Foundation; authors Robert Putnman and Shaylyn Romney Garrett; and Dymphna van der Lans and Jean-Louis Racine of the Clean Cooking Alliance. Watch recordings of past events and learn more about upcoming speakers on our events page.
Stakeholder Capitalism Discussion Series
The idea that the sole purpose of a corporation is to make money for its shareholders—or "shareholder capitalism"—is currently experiencing a long-overdue reexamination and upheaval in favor of "stakeholder capitalism"—the belief that corporations should be oriented to serve the interests of all of their stakeholders. B4BW launched the Stakeholder Capitalism Discussion Series in 2021 to explore stakeholder capitalism and how it can be applied to businesses in a world rife with persistent inequality, social injustice, racial bias, and environmental degradation, and to drive stakeholder capitalism further into the mainstream, thereby changing the trajectory of our corporations. Watch recordings of past events and learn more about upcoming speakers on our events page.
Nothing has ever changed simply because people talked about it. Changing the world requires engaging with it, which is why B4BW pursues and develops action-oriented partnerships with organizations and communities near and far.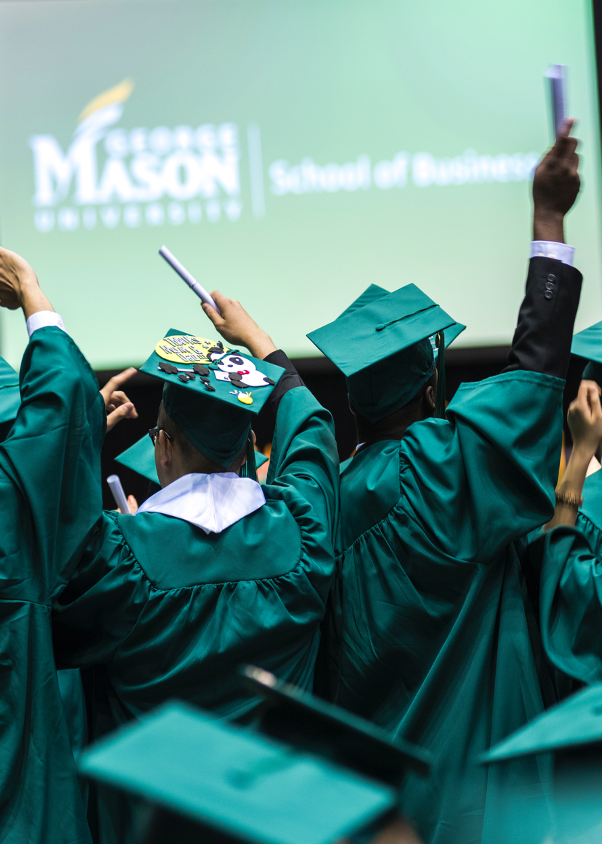 Lasting change is only possible through collaboration. B4BW understands the power of working together, and we are working to build a coalition of partner schools and organizations to help us accomplish our ambitious goals. Our partners include: