High demand and diverse career opportunities await graduates with a concentration in finance. 
Mason's finance concentration prepares you for an exciting career in a variety of fields: corporate and public finance, investment banking, commercial banking, mutual funds, portfolio management, venture capital, trading, personal finance banking, and regulatory. 
Why Choose George Mason University?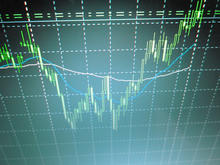 The volatility of today's financial markets continues to warrant the need for highly qualified individuals in the finance field. In the finance concentration, you'll explore concepts and techniques used by individuals, businesses, and government agencies in making decisions about acquiring and investing funds.
What You'll Learn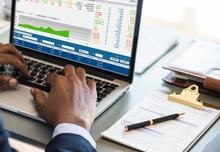 Learn about asset valuation, initial public offerings, stock portfolio management, analyzing financial statements risk analysis and management, dividend policy, financial market regulation, international diversification, capital budgeting and financial regulations. Learn more about the finance curriculum in the University Catalog. 
Finance faculty mentors can provide additional information on the finance concentration and potential careers. To learn more about the faculty mentor program, contact businfo@gmu.edu. 
George Mason University participates in the CFA Institute University Affiliation program and is allocated a certain number of scholarships each year for students in the finance concentration. Scholarship recipients will have their CFA Program enrollment fee waived and exam registration discounted, which substantially lowers the cost of taking a CFA exam. Interested students should apply directly with the CFA for scholarship consideration.
Learning Goals for the Finance Concentration
Finance students will be able to demonstrate, evaluate, and explain the risk-return trade-offs in finance 
Conduct and effectively present financial analysis and research valuing complex projects, assets, securities, and firms 
Understand the relationships among investors, firms, financial institutions, financial markets, and regulators. 
Finance professionals enjoy a diverse job market, with career options in corporate and public finance, investment banking, commercial banks and credit unions, mutual funds, portfolio management, venture capital, trading, personal finance banking, and federal and state government regulatory agencies such as the Federal Reserve Board, FDIC, SEC, and Treasury Department. Careers that a concentration in finance can lead to include: 
Account Analyst 
Bank Examiner 
Broker/Dealer 
Budget Analyst 
Business Consultant 
Commercial Lender 
Comptroller 
Credit Analyst 
Financial Analyst 
Financial Examiner 
Financial Manager 
Financial Planner 
Insurance Adjuster 
International Advisor 
Mortgage Broker 
Personal Financial Advisor 
Portfolio Manager 
Purchasing Agent 
Risk Manager 
Stock Trader 
Finance Job Title and Average Salaries
From the U.S. Bureau of Labor Statistics:
Commercial Banking—$92,983 
Investment Banking—$96,543 
Financial Planner—$61,830 
Insurance Agent—$37,667 
Public Accounting—$63,907 
Hedge Funds Manager—$70,000 
Venture Capitalist—$92,406 
Real Estate Agent—$59,180 
Chief Financial Officer—$128,468 
Enhance Your Degree
Gain real-world experience while pursuing your undergraduate degree.