Become the future of business with an MBA from the Costello College of Business at George Mason University. 
A Mason MBA equips you with diverse skills and a global perspective, preparing you to lead in the new era of business.  
George Mason University's MBA program offers an innovative curriculum that transcends traditional learning and delivers a dynamic educational experience crafted by the real-world insights of seasoned faculty and experienced peers. Located just outside Washington, D.C., the epicenter of business and policy, the Costello MBA offers working professionals a competitive edge through a customizable curriculum, in-person and online options, and a global immersive experience. Our MBA Program's unique approach to student outcomes supports career growth, industry transitions, and entrepreneurship. Equip yourself with essential data-driven decision-making and leadership skills for personal and career development, while investing in your future. Forge valuable connections with the business community, gain diverse insights, and expand your network through interactions with classmates and a 36,000-strong alumni network.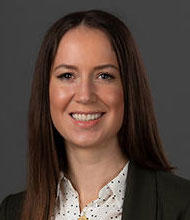 Request More Information
To learn more about Mason's MBA Program, submit this form:
Curriculum
On-campus classes are held in the evening. The program requires 48 credits: 30 credits of core courses, a three-credit global requirement, and 15 credits of elective courses. The MBA program operates on an eight-week module structure. Each in-person course meets one time per week
Using the case method, so you spend your time thinking about real business problems, not just theory, our instructors regularly incorporate opportunities to connect business theory with business practice: role-playing, simulations, projects, and guest speakers are used to enhance learning from textbooks, lectures, and discussions.  
Explore Degree Requirements
See a list of commonly offered courses and electives for the MBA program here. Please note that this list is intended to only provide a sample of courses offered.
The University Catalog is the authoritative source for information on program requirements and courses. Requirements may be different for earlier catalog years.  
The Global Residency: MBA 795 - Global Business Perspectives
Each component of Mason's MBA program explores the role of management in the complex global economy and examines the risks and opportunities inherent in global commerce. Go even deeper and explore a new country and culture with the Mason MBA Global Residency.  
This three-credit course includes a week-long international study tour led by an MBA professor. You'll meet business and government leaders, professors, and MBA students from other universities, and you'll participate in seminars and visit local and/or multi-national companies. The global residency is offered at the completion of the core curriculum or program. This scheduling enables you to integrate what you have learned from your courses into the global experience. While venues change with the world economy, past residencies include Chile, China, Central Europe, and Western Europe. Some travel costs, such as lodging, some meals, and ground transportation, are included in your tuition. Students are responsible for airfare to and from the country.  
Enhance Your Degree with a Certificate
Mason's business certificates are available both as components of your MBA degree or as stand-alone options. Certificate students completing at least two certificate courses with grades of B or better will have their application requirements for the MBA degree program reduced. Certificate courses taken can be applied towards the MBA degree requirements upon acceptance into the MBA program. 
Connect with Costello College of Business Centers
Mason's College of Business is home to four specialized centers that support faculty research, curriculum development, and offer real-world experiences. Our centers are committed to delivering the leadership the world needs by providing valuable opportunities for interaction among scholars, students, and industry leaders. 
Meet Your Instructors
Costello College of Business faculty members bring both theoretical and applied expertise to the classroom, and have an international reputation for their thought leadership in interdisciplinary focus areas such as ensuring global futures, the digital transformation of work, and entrepreneurship and innovation. Their work finds applications in industries such as government contracting, information technology, retail, real estate, consulting, and more, and they are often quoted both in the popular and business press. 
What Our Alumni are Saying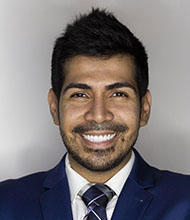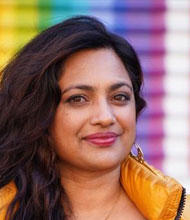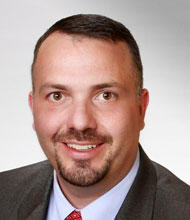 Frequently Asked Questions
If you have additional questions, call us at (703) 993-8006.
How much work experience do I need before I can apply?
MBA program applicants are required to have a minimum of two years of post-undergraduate work experience.  
What does GMAT/GRE/EA test-optional mean?
Under our test-optional policy, applicants are not required to submit their GMAT/GRE/EA test scores or request a waiver. This means that our admissions committee will base their decision on an applicant's previous academic performance, personal statement, recommendations, and resume.
If you would like to submit a GMAT/GRE/EA test score with your application, we invite you to do so. Applicants are not penalized in the application review process for electing not to submit a test score.
If you elect to not submit your test scores:
In your graduate application, you will be asked "Would you like to submit your official GRE/GMAT/EA test scores to be considered as part of your admissions decision?". Select "No". The question will be under the "GRE/GMAT/EA Waiver Request" section.
Are there any situations in which it might be beneficial to submit a GMAT/GRE/EA test score?
Yes, while not required, a GMAT/GRE/EA test score may enhance your application package and provide evidence of your quantitative aptitude. Be aware that poor test scores could have a negative impact on your candidacy for the MBA program.
If you elect to submit your test scores:
In your graduate application, you will be asked "Would you like to submit your official GRE/GMAT/EA test scores to be considered as part of your admissions decision?". Select "Yes". The question will be under the "GRE/GMAT/EA Waiver Request" section. Your application portal will be updated to include the GMAT/GRE/EA test as a requirement.
You will need to have your official test scores sent directly by the testing agency to our Office of Graduate Admissions. To submit your scores, please use Institution Code 5827. Test scores are valid for five years from the test date. It can take several weeks for test scores to be processed into your application package so we strongly encourage you to take the test at least 30 days prior to the application deadline.
Do I need an undergraduate business degree to be admitted?
No. Applicants come from a variety of backgrounds, but all applicants are required to hold a degree from an institution of higher education accredited by a Mason-recognized U.S. institutional accrediting agency or international equivalent.  
If you don't have a business undergraduate degree or background, this will not hurt your chances in the admissions process or your success in the program. 
What's the difference between Mason's on-campus and online MBA programs?
George Mason University's Costello College of Business offers both on-campus and online options for its MBA program. 
While the delivery format is different, the course content, instructors, objectives, evaluation methods, and outcomes for both programs are identical.
Which program is right for you? Explore the differences:
|   | On-Campus MBA | Online MBA |
| --- | --- | --- |
| Best suited for: | Students who live or work in the Washington, D.C. metro area and want face-to-face interaction with faculty and classmates | Students who live outside the Washington, D.C. Metro area and do not want to relocate and/or students who require the flexibility of a fully online program |
| Location: | Arlington or Fairfax Campuses | Fully online |
| Class time: | Evenings | Asynchronous |
| Program start term: | Fall only | Fall, Spring, or Summer |
| Program length: | As few as 20 months or as long as five years | 33 months (possible to complete in two years with accelerated option) |
Learn more about the MBA program's application requirements and tuition and financial aid. 
When are classes offered?
On-campus MBA classes are in the evenings. Core classes are generally offered from 7:20 to 10 p.m. 
Online MBA classes are offered in an online asynchronous format.
Can students work while attending classes?
Yes. Mason's MBA program is designed to fit your career, educational aspirations, and lifestyle. It's a perfect program for working professionals.  
What can you tell me about Diversity, Equity, and Inclusion at Mason?
Where are Mason MBA graduates employed?
Our graduates have found professional success at top companies such as:  
Capital One  
World Bank Group  
Hilton  
Marriot International  
Booz Allen Hamilton  
Deloitte  
Northrop Grumman  
CACI International Inc  
Freddie Mac  
Fannie Mae  
The Motley Fool  
General Dynamics Information Technology  
Leidos  
Wells Fargo  
Inova Health Systems  
Boeing  
Nestle  
Navy Federal Credit Union 
Can I connect with current MBA students?
Upon admission, you will have the opportunity to connect with our student ambassadors to learn more about the Mason MBA student experience and schedule a class tour.
Is Mason's College of Business accredited?
After earning your MBA from George Mason University, you'll understand: 
Collaborative Communication and Leadership

Demonstrate teamwork skills to form and lead effective organizational teams
Develop interpersonal and leadership skills to form, lead and work effectively within diverse organizations.
Effectively utilize both written and verbal communication skills.

Knowledge of Functional Business Disciplines:

Identify and represent knowledge of all core functional areas of business and an ability to integrate them into a meaningful firm level perspective.

Analytical Decision Making:

Demonstrate the ability to analyze uncertain complex management situations using appropriate tools, techniques and information systems for decision-making.

Contemporary Issues in Business:

Exhibit knowledge of ethical decision making considerations, corporate social responsibility and sustainability practices.
Identify relevant economic, political, and social factors that impact business conducted both within and across national boundaries.
News from the MBA Program