The demand for accurate and honest financial reporting fosters an unprecedented need for accountants in all industries. 
George Mason University's accounting concentration prepares you for a career in public, private, or governmental accounting. Whether you want to open your own accounting practice, make partner at a major accounting firm, or investigate financial crimes as an FBI agent, opportunity awaits. 
Why Choose George Mason University?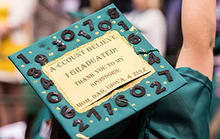 Our graduates are employed by the assurance, tax advisory, and consulting groups of the top accounting firms as well as Fortune 100 companies. Our proximity to the nation's capital provides unique opportunities for our graduates to work in government and in the federal practices of public accounting firms. 
What You'll Learn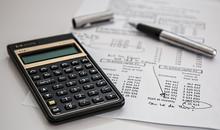 The accounting concentration is designed to produce accounting professionals who can both generate and apply financial information to solve business problems. You'll learn principles of business and accounting as well as specific skills and specialized technical knowledge necessary for success in the dynamic accounting field. Our program emphasizes ethics, critical thinking, written and verbal communication, and effective use and understanding of technology.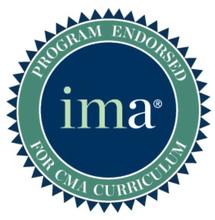 George Mason University's Costello College of Business accounting program has earned endorsement by the IMA® (Institute of Management Accountants), one of the largest and most respected associations focused exclusively on advancing the management accounting profession.
View the accounting curriculum in the University Catalog. 
Accounting faculty members can provide additional information on accounting careers. To learn more about the faculty mentor program, contact businfo@gmu.edu. 
Accounting Roadmap
The Accounting Roadmap is a suggested roadmap to guide you, credit-by-credit, through the accounting concentration and accounting graduate programs at the Costello College of Business at George Mason University.
Learning Outcomes for the Accounting Concentration
Record, analyze, interpret, and communicate financial and non-financial information for users of such information in accordance with applicable professional authoritative literature. 
Become aware of the uses of technology in business. 
Communicate effectively. 
Increase your knowledge about the legal environment of business. 
Learn how to be a critical thinker.
Career opportunities for accountants are many and vary from public practice, to business and industry, to government. An accounting concentration can help you launch these careers and more: 
Accountant (including public, management, and government)  
Actuary  
Auditor  
Budget Analyst  
Claims Examiner and Investigator  
Cost Estimator  
Credit Analyst  
Financial Analyst   
Fraud Examiner  
Loan Counselor  
Purchasing Agent  
Revenue Agent  
Tax Examiner  
Treasurer/Controller 
Accelerated Master of Science in Accounting
The accelerated master of science in accounting is designed exclusively for high-performing students pursuing a BS in business with a concentration in accounting. Students can earn both a BS in business and an MS in accounting in just five years, while working toward the 150 credits needed for the CPA requirements.
You may formally apply for this program if you have a GPA of 3.0 or above and have earned at least 60 credits. Interested students should speak to their advisor for more information on the application process.
A++ Advanced Accelerated Accounting Program
The A++ program allows you to complete the requirements for a bachelor of science in business with an accounting concentration and master of science in accounting degree in four years.