Earn the academic credit necessary to sit the Virginia CPA examination. 
The 30-credit undergraduate accounting certificate program provides an opportunity for post baccalaureate students to earn the academic credit necessary to sit for the Uniform CPA Examination in Virginia.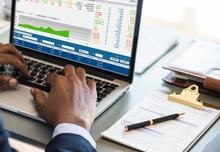 If you already have a bachelor's degree from an accredited college or university but would like to pursue a career in accounting, George Mason University's accounting undergraduate certificate may be for you. You can pursue the certificate on a part-time basis as long as you complete the required courses within four years.