Thrive in today's evolving accounting industry with George Mason University's flexible, nationally-recognized master of science in accounting program.
Maximize your potential while preparing for the future of accounting.  
The master of science in accounting program at the Costello College of Business at George Mason University is designed to help you meet Virginia's 150-credit CPA licensing requirement while developing advanced analytical, critical thinking, and interpersonal skills. Those who earn a master's in accounting and pass the CPA exam have greater accounting career prospects and earning potential.  
Courses emphasize the latest trends and issues in accounting, business ethics, and corporate governance. You also can complete an internship for credit, which gives you meaningful work experience and can lead to a full-time employment offer. You'll study financial, audit, and tax accounting, and you can also customize your degree by simultaneously earning a certificate in accounting for government contracts, government accounting, forensic accounting, or accounting analytics.  
Committed to access, we understand not all students who want to advance their education have the ability to spend time in a physical classroom. To that end, we offer both fully in-person and fully online options.  
With George Mason University's master's in accounting program, you'll build ties to the local Washington, D.C. business and government community and gain diverse business skills, broader insights, and confidence. You'll also benefit from our dedicated career services team that offers you personalized career coaching, employment and networking opportunities, and planning services for life.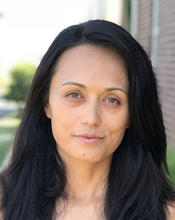 Request More Information
To learn more about Mason's master's in accounting program, submit this form:
Curriculum
The master's in accounting program requires 30 credits: 15 credits of required, core courses, and 15 credits of elective courses. Complete your degree in 11 months (full-time) or 22 months (part-time). On-campus classes are offered the evening at Mason's Fairfax, Virginia campus.  
Whether you pursue the on-campus or online program, you'll experience the same rigorous and relevant accounting courses taught by experienced faculty who bring both theoretical and applied expertise to the classroom by incorporating daily opportunities to connect business theory with reality through role-playing, simulations, projects, and guest speakers. 
Enhance Your Degree with a Certificate
Our add-on certificate programs provide opportunities for you to acquire additional education in emerging fields while pursuing your master's in accounting. Each certificate program is 12 credits, and courses qualify towards the 150 hours of academic credit needed to sit for the CPA exam. Available as a stand-alone option or part of the master's degree.
Meet Your Instructors
Mason's faculty live, work, and consult in the Washington, D.C., area and draw on their real-world experience to enrich classroom instruction. Costello College of Business accounting faculty teach both the on-campus and online programs.
Frequently Asked Questions
If you have additional questions, call us at (703) 993-8006.
What does GMAT/GRE test-optional mean?
Under our test-optional policy, applicants are not required to submit their GMAT/GRE test scores or request a waiver. This means that our admissions committee will base their decision on an applicant's previous academic performance, personal statement, recommendations, and resume.
If you would like to submit a GMAT/GRE test score with your application, we invite you to do so. Applicants are not penalized in the application review process for electing not to submit a test score.
If you elect to not submit your test scores:
In your graduate application, you will be asked "Would you like to submit your official GRE/GMAT test scores to be considered as part of your admissions decision?". Select "No". The question will be under the "GRE/GMAT Waiver Request" section.
Are there any situations in which it might be beneficial to submit a GMAT/GRE test score?
Yes, while not required, a GMAT/GRE test score may:
strengthen your qualification for merit-based scholarships;
OR enhance your application package and provide evidence of your quantitative aptitude. Be aware that poor test scores could have a negative impact on your candidacy for the MS in Accounting program.
If you elect to submit your test scores:
In your graduate application, you will be asked "Would you like to submit your official GRE/GMAT test scores to be considered as part of your admissions decision?". Select "Yes". The question will be under the "GRE/GMAT Waiver Request" section. Your application portal will be updated to include the GMAT/GRE test as a requirement.
You will need to have your official test scores sent directly by the testing agency to our Office of Graduate Admissions. To submit your scores, please use Institution Code 5827. Test scores are valid for five years from the test date. It can take several weeks for test scores to be processed into your application package so we strongly encourage you to take the test at least 30 days prior to the application deadline.
How long will it take for me to complete the masters of accounting program?
If you enter the program with a bachelor's degree in accounting, you can complete the program in 11 months as a full-time student. Part-time students typically complete the program in two years. 
Does this program satisfy the 150-hour educational requirement for certification and licensure as a CPA in Virginia?
Yes, Mason's master's in accounting program helps you meet the 150-credit licensing requirement and educates you in the key areas of business ethics and corporate governance. 
Where are Mason's master's in accounting graduates employed?
Our graduates have found professional success at top companies such as:  
KPMG 
Deloitte  
Kearney & Company 
Ernst & Young 
Dixon Hughes Goodman LLP 
The Carlyle Group 
PwC 
Baker Tilly US, LLP 
and many more. 
This program has been identified by George Mason University as one that may lead to a career requiring professional licensure/certification. Federal regulations require Mason to disclose information as to whether this program meets/does not meet the educational requirements for licensure/certification in your state, or whether such a determination has not been made. Consult our Licensure Disclosure Tool for the disclosure statement specific to your desired state/program combination. 
What can you tell me about Diversity, Equity, and Inclusion at Mason?
After earning your master of science in accounting from George Mason University, you'll develop: 
 Professional Communication Skills

Communicate effectively to professional audiences in both written and oral forms. 
Prepare and deliver a professional quality presentation using appropriate technology. 
Prepare and write a paper about an assigned accounting topic.

 Technical Skills and Knowledge

Demonstrate and apply technical knowledge of accounting and understand the importance of ethical conduct. 
Identify and interpret relevant accounting issues in a business case and use appropriate research tools to solve accounting issues taking into consideration ethical dimensions of a situation.

 Global Perspective

Demonstrate an understanding of the role of accounting in the global business environment. 
Research and apply knowledge of the history, culture, and business practices of an international region.

 Technology and Analytics Skills

Develop advanced technology skills to support decision-making processes in accounting. 
Use electronic spreadsheets to analyze data, develop queries to access accounting information in databases, and access big data using data visualization tools. 
News from the Master's in Accounting Program