In This Story
People Mentioned in This Story
Body
Leila Austin, assistant professor of Business Foundations, was named one of the 2021 Dean's Teaching Faculty Fellows. Austin, who has been with the School of Business for the last five years, truly values her role as an educator.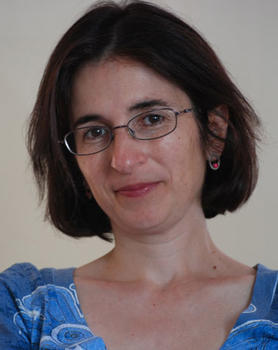 "Teaching is a calling. I feel privileged to be a teacher because I know I play a key role in helping to nurture the future leaders of our community. I teach students to challenge their own thinking, to question the events happening around them, and to contemplate solutions to problems that they face," said Austin.
"Leila's strongest contribution to our area is her teaching. She is dedicated to enhancing our students' critical thinking and to providing a structured opportunity for them to question and explore intercultural competencies. In fact, she recently developed a special topics course on business, government, and public policy that considers how businesses and entrepreneurs have shaped political and economic outcomes in both the United States and globally," said Jackie Brown, area chair of Business Foundations.
Additionally, Austin has served on the school's Diversity, Inclusion, and Belonging Taskforce, where she strove to create a space where people can bring ideas to the table, feel valued and reassured that their voice and lived experiences matter. "If some of our community members don't feel included, we haven't leveraged the power of diversity. I feel privileged to have participated in a taskforce that aims to bring the kind of psychological safety that we need in our educational institutions and society at large," said Austin.
In her Business and Society course, issues surrounding diversity in the workplace often occur during class discussions. In one particular class, Austin remembers a student struggling with this topic and left the classroom when a female student challenged his thoughts on the issue of gender inequities. "After class, I found this student waiting for me and wanting to further discuss and understand his own reaction. I invited him and the female student to my office for a private meeting and during that meeting, both students found that they had more in common than they had imagined. We had an honest and at times difficult discussion about a variety of issues that transcended the class itself," said Austin.
Through this discourse with her students, Austin learned how important it is for professors to provide a safe space for students to have these type of conversations. "It isn't always as smooth as I'd like it to be, but it's an ongoing process that I believe is very worthwhile. As an immigrant myself, I feel right at home and very privileged to be guiding the multiple perspectives that my students bring to class," said Austin.