In This Story
People Mentioned in This Story
Body
Increasingly, people around the world – even in wealthier countries -- are struggling to afford quality housing. Nearly one-fifth of lower-income households in the OECD countries are housing cost overburdened, meaning they spend more than 40 percent of their income on rent or mortgage payments. The United Nations has made affordable housing a top priority, directly addressed in U.N. Sustainable Development Goal No. 11, "Sustainable Cities and Communities". A primary target associated with Goal No. 11 is "By 2030, ensure access for all to adequate, safe and affordable housing."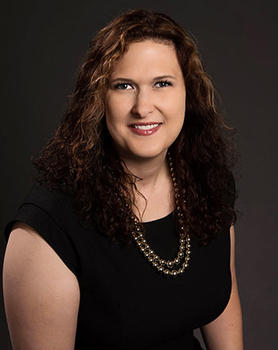 C. Kat Grimsley, director of the Masters in Real Estate Development program at Mason, was one of six co-authors and core researchers on a recent U.N. report on affordable housing, in line with United Nations Economic Commission for Europe (UNECE)'s #Housing2030 initiative. Grimsley's contribution to the Housing2030 report follows on from her involvement as Vice-Chair of the UNECE Housing and Land Management Advisory Group.
As Grimsley succinctly describes the report, "It's a toolbox of really interesting, creative examples of policies and solutions that have worked in different contexts."
Though the report presents a range of measures to choose from, Grimsley warns that affordable housing solutions don't always travel well across borders. She says, "Vienna, Austria is well known as a benchmark for affordable housing. What people don't realize is it's only possible because of the specific way culture and physical reconstruction intersected with policy development at the end of the two world wars."
For Grimsley, the major theme that jumps out of the report is the complexity of the global crisis. No one step will solve it. Each country – indeed, each locality – would have to build its own portfolio of solutions. The Housing2030 report can help policymakers understand the vast array of tools that may be at their disposal. But it cannot deliver the political will required to take on such a systemic shift in how housing markets currently operate.
Speaking of the United States, Grimsley says, "We have the ability to construct the housing that we need; unfortunately, a range of complex, inter-related factors often stymie our progress. If we don't address the very real underlying policy issues, the problem will likely still be here in ten years' time. The good news is that affordable housing issues are increasingly receiving the attention they deserve and there is a robust, growing global community of people working to find solutions."
The 188-page report compiles and analyzes effective solutions from around the world, organized into four categories: governance, finance and investment, land policy, and climate neutrality – this last issue being key to providing housing at scale without significant impact to the natural environment. Novel solutions for governance include the Slovakian State Housing Policy, which has instituted a five-year planning system that works across policy silos. For example, the 2010-2015 plan, centered on sustainability, involved six different government ministries as well as action by Parliament. With this approach, Slovakia is meeting its targets for affordability, quality, and sustainability of its housing stock.
The report's finance and investment solutions include the Netherlands' point-based rent controls, in which the cost of low-income housing is pegged to an official government score assigned to each property based on room size, energy efficiency, etc. Also mentioned, Albania's unique National Housing Agency has transformed itself from a conventional government agency into a state-owned enterprise that has become financially self-sustaining and acts more like an independent real-estate developer.
In the arena of land policies, one example mentioned in the report is "density bonuses" that permit developers in cities where housing is at a premium, like San Francisco, to construct taller buildings than normal in exchange for integrating a certain amount of low-income housing into the scheme. The city council of Vienna, Austria, requires that subsidized housing occupy at least two-thirds of floor space any time greenfield land is recaptured and converted for residential use.
Many governments are deploying various combinations of public loans, funds, and grants to enable the construction of affordable, carbon-neutral housing. Denmark, for example, has committed four billion euros to bring existing social housing stock up to contemporary energy standards. This is expected to reduce emissions by up to 50,000 tonnes of C02. Estonia had hoped to accomplish a similar upgrade through 2018 legislation that made landlords more responsible for the quality and energy efficiency of homes, especially in rural areas. But the new regulations proved difficult to enforce, leading the government to use a mix of loans, guarantees, grants, and technological initiatives to refurbish all residential buildings built before 2000.
The effects of the affordable housing crisis have been exacerbated by the other wicked problems of the 21st century, including climate change, economic challenges and the Covid-19 pandemic. "These crises have had profound consequences for people and the planet", the conclusion to the report states. The need for timely strategies bridging all four categories contained in the report could not be greater.
In addition to the report, the #Housing2030 website features videos and podcasts on such topics as investing in affordable housing, the "cocktail of change" affecting global cities and Covid-19's impact on housing accessibility.