In This Story
People Mentioned in This Story
Body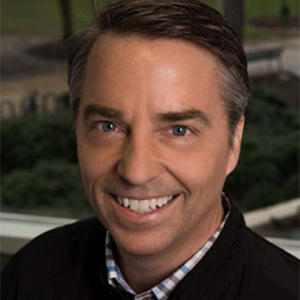 With the rise of ESG and net-zero targets, the Chief Sustainability Officer (CSO) role finally has a secure seat at the senior-management table. But because this state of affairs is so new, and the job description is still in flux, there is no widely acknowledged template for CSO success. 
Gregory Unruh, academic director of Mason's brand-new chief sustainability officer certification program in Executive Development, has been training sustainability leaders for decades. In addition to holding the position of Arison Professor of Values Leadership at Mason, he has written five books on sustainable business and is the Sustainability Guest Editor for MIT Sloan Management Review.
Recently, we asked him to share his thoughts on the special qualities that distinguish successful CSOs from other professionals.
How do professionals usually get started on the path to becoming CSO?
I think there's a misconception that you have to have a broad base of knowledge before starting to lead in sustainable business. In actuality, most budding CSOs experience a gradual learning curve that normally starts with expertise in a relatively narrow area. It could be DE&I, circular economy, carbon neutrality—any particular point on the ESG spectrum that interests you. But it should be a passion point so that you will be motivated enough not just to learn about the topic, but keep up with its evolution. These domains are changing all the time; there's a lot to stay on top of. But if you attain that deep-yet-narrow knowledge and maintain expertise over time, the credibility you gain will act as a kind of foothold in the sustainability world, and you can climb up from there.
How do CSOs become influential within organizations?
They have to overcome a major obstacle, which is that most professionals do not speak the language of sustainability. The terminology and logic are like a foreign tongue to them. A common mistake sustainability leaders make is to assume a teacher-like role, trying to educate colleagues about what CSOs do and what sustainability is all about. Frankly, most business leaders don't have time for that—plus they may resent the preachy overtones of that teaching approach.
Successful CSOs translate sustainability concepts and concerns into the idiom of whomever they're speaking to. They also will know what's currently important to that person, from the standpoint of the business. For example, if they're meeting with a CFO, they'll talk in terms of how sustainability affects whatever bottom-line considerations may be paramount for the company at that point in time. Building those conceptual bridges, and comprehensive understanding of the challenges and objectives of the business, are two core CSO competencies that go hand-in-hand.
So are you saying successful CSOs work in an "inside-out" way, rather than "outside-in"?
Definitely not! That's one of the main challenges of the CSO role—they have to do both at once. You could also look at it as one of the most exciting aspects of the role. The best CSOs I know are proactive about forming and developing relationships with external stakeholders whose work affects the business, whether that's policymakers, NGOs, trade unions, etc. These external relationships provide CSOs with vital information about what's going on outside the company, which they can bring back to their colleagues in the organization. And when CSOs do this, of course, it only strengthens their credibility and influence in-house.
It sounds like the best CSOs do things a bit differently than your standard executive. Is that because of innate talent, personality, etc.? Or can many different types of people learn to do this job well?
In my experience, there is a little bit of self-selection, in that certain personality types are drawn to sustainability leadership a bit more than others. But beyond that, the main skillset required to lead sustainability within for-profit companies—be they large or small—can certainly be learned. It's more of a craft or a science than an art.
---
Executive Development at George Mason University offers high-level educational and professional development programs for individuals and organizations: open courses to expand your knowledge and skills, or fully customized programs for your organization. We're here to help you and your business grow and thrive through advanced, targeted solutions. Using the resources of Mason's ten primary colleges and schools, our programs strategically leverage the thought leadership and expertise of world-renowned faculty to create comprehensive learning experiences. We deliver training, education, and learning opportunities for individuals and organizations at our campus located just outside the nation's capital.  
Topics