Body
School of Business alumni share their advice to fellow alumni.
Originally published in Impact Magazine, spring 2022.
---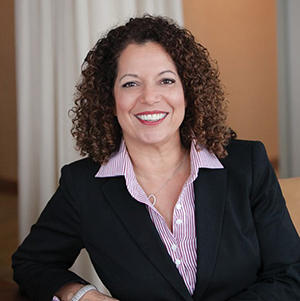 LISA FEATHERNGILL
BS Accounting '85
National Director of Wealth Planning at Comerica Bank
Find a profession that interests you early in your career and stay with it. The longer you can focus on an area of expertise, the more known you will be in that field, which opens up a lot of possibilities. Focus and work hard. Learn as much as possible. This makes you valuable to an employer, which gives you the opportunity to make more money and have more flexibility.
I started with Arthur Andersen right out of school. I had the job lined up in December prior to graduation thanks to the Career Center. I specialized in tax and financial planning early in my career and have stayed in the field in a variety of roles ever since. The field has evolved immensely, which will be true of other careers. Don't be afraid to follow your interests!
---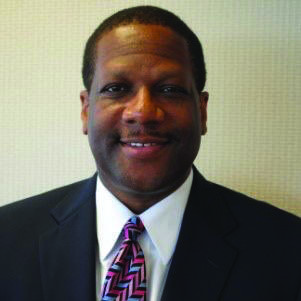 CORNELL HARRIS
Executive MBA '96
Practice Partner, Wipro Limited
Beginning your career, it is important to pace yourself and take things one step at a time. No one expects you to be perfect on day one. No one expects you to know the answer to everything. They simply desire that you know where to get the information. So, as you adopt a growth mindset and focus on learning, I suggest that building your network is critical. It is important that you become an "information broker" —a person who occupies a key role in connecting with varied groups of people.
Networks deliver three unique advantages: private information, access to diverse skill sets, and positional power. Executives see these advantages at work every day but might not pause to consider how their networks regulate them. When we make judgments, we use both public and private information. In the Information Age, public information is so easily available from a variety of sources. Precisely because it is so accessible, public information increasingly offers significantly less competitive advantage than in years prior.
Private information, by contrast, is gathered from personal contacts, who can offer something unique that cannot be found in the public domain. This may be the release date of a new product, unpublished software code, or knowledge about what a particular interviewer looks for in potential candidates. Private information, therefore, can offer an edge. Consequently, the value of your private information to others, and the value of others' private information to you, depends on how much trust exists in the network of relationships. Those relationships can be in the form of mentors, work groups and social encounters with working superiors.
---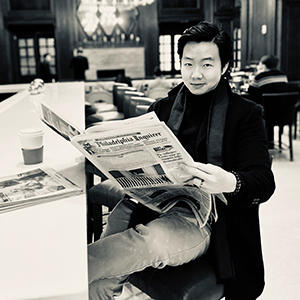 TIEN HUYNH
BS Finance '16
AVP, Portfolio Manager, Capital Bank, N.A.
Experience with an internship is a very important first step to landing the first big job right out of school. Through the internship, you will not only gain firsthand experience in the field, but you also find out if that career path is suitable for you. If you were not able to get an internship during school, seeking one after graduation is not too late. Instead of settling for a job that pays, but might not be relevant to your field, get an internship that might lead to a full-time position in a field of your interest.
Second, networking gives you a better chance of landing a job than simply submitting your resume online. Network as much as you can through attending career fairs and even calling professionals whose positions you are interested in. Schedule a visit to shadow their job. Invite them out for a coffee or lunch. Their company might have an entry-level position open, or they might know who is hiring. However, your goal is to genuinely learn about their jobs and the company, not to ask for a job.
Last but not least, be who you are and be comfortable in your own skin. Reflect on what your strengths and weaknesses truly are. You might be an introvert, so social skills might not be your A-game. But at the same time, you could be analytical, someone who pays extra attention to the details. Everyone has their own strengths and weaknesses. Elevate your strengths and learn to mitigate your weaknesses. Congratulations and best wishes on your next journey!
---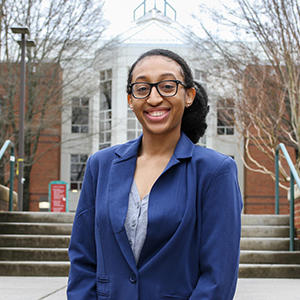 ISABELLA BAH
BS Finance '21
Staff Accountant, Burdette, Smith, & Bish LLC
I believe that it is important to try and venture into different areas in your career to find out what is best for you. As I am beginning to navigate the different areas of accounting, I have gained more of a well-rounded perspective on what area I would like to specialize in. I do not believe that I would have come to this realization had I not pushed myself out of my comfort zone and challenged myself to learn new information and unconventional learning techniques. Second, I believe uncovering my zone of genius has been crucial to my success. With this tip, I have taken the time to identify what my natural talents and passions are and utilize them in spaces that allow me to accomplish my personal and professional goals.
The last piece of advice I have adopted was to discover my sense of self. I find this to be very important, especially after graduating college. These last few years have allowed my ability to assess the person I was and compare it to the person I want to become. So, be sure to keep an open mind and welcome various opportunities in your life for growth.
---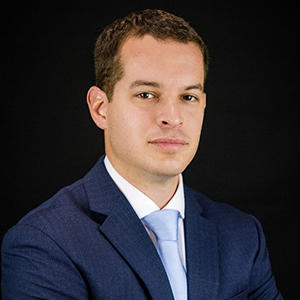 CHUCK LA ROCK
BS Finance '07
Senior Vice President, Jones Lang LaSalle
Value internal relationships. It is very exciting to get into the working world, start a career, and take the next steps following completion of school. You want to make your mark on the world! Wherever you end up, whether that is a temporary position or your dream job, don't underestimate the importance of internal relationships. Particularly in a sales position, it is easy to direct focus solely to external prospects or that next sale.
However, the relationships and respect you have with your peers, colleagues, and superiors can be equally as important for both your personal and business development, mentorship, and advancement.
---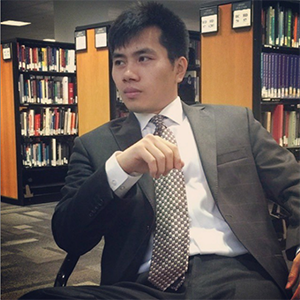 PHAT PHUONG
BS Finance and Accounting '17
Force yourself to become better than you are. Whether it is continuing your education, developing networking skills, or initiating leadership roles, no one is going to invest in you better than you.
I cannot stress enough about continuing education. Take courses or earn certifications to stay relevant and competitive. Hiring managers will view and compare you against other applicants to see if you met the role requirements, are a good fit for the team, and what you can bring to the team. Having more knowledge in performing your job tasks or having certificates to demonstrate you can do your job would give you a comparative advantage over other applicants.
For networking, it takes humility to stretch out your hand, not knowing if the other person will reach out to you. Endure with the mindset that networking is about what you can do for the other person—only then will you understand your value and your weaknesses.
Lastly, take on leadership roles whether it is in the workplace or your community. Volunteer work can be an opportunity you create for yourself. For example, volunteer at your local church or for a local small business owner in your desired professional field, such as performing bookkeeping or helping with taxes if you are in the accounting field. Another leadership initiative is to join a local Toastmaster group to build your confidence and your ability to influence others in accomplishing a common and ethical task.
---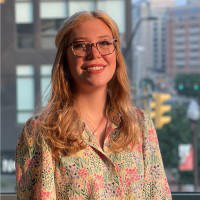 JACKIE KALINOWSKI
BS in Management '18
Management Consultant, Accenture Federal Services
When an opportunity presents itself, always say "Yes!" When you receive requests to learn a new tool or become involved in a new process, it's always beneficial to take advantage of new opportunities. Though not every experience is inherently positive, all experiences expand your knowledge which you depend on the rest of your life.
I got my current (dream job) as a consultant by accepting new experiences. During my sophomore year, I attended a weekend event hosted by Accenture, which led to an internship and subsequently a full-time position. It would've been easier for me to relax and study that weekend, but by saying "Yes," it has led to a career that aligns with my interests and fulfills me!
---
Topics