Body
George Mason University School of Business is proud to announce that the school's accounting program has earned endorsement by IMA® (Institute of Management Accountants), one of the largest and most respected associations focused exclusively on advancing the management accounting profession.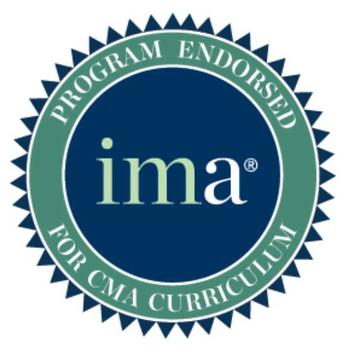 IMA's Endorsement of Higher Education Program recognizes institutions that meet high educational standards, enabling students to pursue and earn the CMA® (Certified Management Accountant) credential. Information about the program is available here. George Mason University is the first and only IMA-endorsed university in Virginia, and the largest endorsed university in the Washington, D.C., Maryland, Virginia (DMV) metro area. IMA endorsement is a high distinction that is recognized globally in more than 150 countries, and a testament to Mason's high quality of accounting education and keen focus on advancing student success.
"Endorsement by IMA is a great achievement that will help our undergraduate accounting students better prepare for a rewarding career in management accounting," said Long Chen, area chair of accounting. "This is a testament to the quality of our curriculum that will benefit both the future careers of our students and the organizations where they will work."
To qualify for endorsement by IMA, schools must meet the following criteria: (1) the program must substantially cover the CMA exam content; (2) the program must have adequate faculty resources to deliver this content; (3) the program must be accredited by a recognized accreditation organization and (4) a faculty member must be designated as an IMA Campus Advocate.
"IMA is pleased to welcome George Mason University School of Business to the growing list of schools that support the CMA exam program and have achieved a consistent standard of excellence," said Raef Lawson, CMA, CPA, CFP, CFA, IMA vice president of research and professor-in-residence. "High-quality, up-to-date educational programs that support the current needs of businesses will help future professional management accountants accomplish their career objectives and meet the competency expectations of employers."
IMA's globally-recognized CMA program is a relevant assessment of advanced accounting and financial management knowledge in areas such as financial planning, analysis, control and decision support – each of which is increasingly critical in meeting the changing needs of business, and therefore, essential learning for students of accounting and finance. The endorsement plaque will be presented to George Mason University on February 16, 2023.
About Mason's Accounting Program
Mason's accounting program prepares students for a career in public, private, or governmental accounting and is designed to produce accounting professionals who can both generate and apply financial information to solve business problems. Students learn principles of business and accounting as well as specific skills and specialized technical knowledge necessary for success in the dynamic accounting field. The accounting program at Mason emphasizes ethics, critical thinking, written and verbal communication, and effective use and understanding of technology. 
About IMA® (Institute of Management Accountants)
IMA®, named the 2017 and 2018 Professional Body of the Year by The Accountant/International Accounting Bulletin, is one of the largest and most respected associations focused exclusively on advancing the management accounting profession. Globally, IMA supports the profession through research, the CMA® (Certified Management Accountant) and CSCA® (Certified in Strategy and Competitive Analysis) programs, continuing education, networking, and advocacy of the highest ethical business practices. IMA has a global network of more than 125,000 members in 150 countries and 300 professional and student chapters. Headquartered in Montvale, N.J., USA, IMA provides localized services through its four global regions: The Americas, Asia/Pacific, Europe, and Middle East/India. For more information about IMA, please visit imanet.org.
Topics