In This Story
People Mentioned in This Story
Body
The Stearns Center for Teaching and Learning is a hub within George Mason University committed to promoting excellence and innovation in teaching. Each year they select faculty award recipients for the Teaching Excellence Awards, Adjunct Teaching Excellence Awards, and Online Teaching Excellence Awards. This year, two faculty members from the School of Business received honors.
Larry Guerin was named among the adjunct awardees and Cindy Parker was recognized as one of the online teachers of distinction.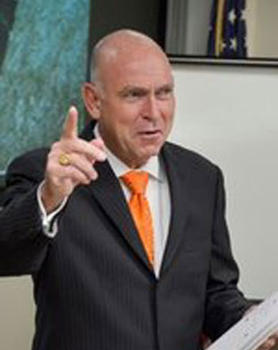 In addition to teaching for the Division of Criminal, Law, and Society at Mason, Larry Guerin is a member of the adjunct faculty in the accounting area. His courses have covered leadership, criminal investigations, fraud examination, and the psychology of criminology. "I am truly honored and humbled to receive this award," he says. "Thanks to all the wonderful students and staff at Mason for allowing me the opportunity to help our students, learn from our staff, and grow from this experience!" Guerin's students greatly benefit from his expertise and experience as a retired FBI Supervisory Special Agent, a position in which he led criminal investigations. His certifications from his time in the FBI include FBI Firearms Instructor, Defensive Tactics Instructor, Advanced Instructor, Police Instructor, Certified Fraud Examiner, Terrorism Instructor, and Accredited Healthcare Fraud Instructor.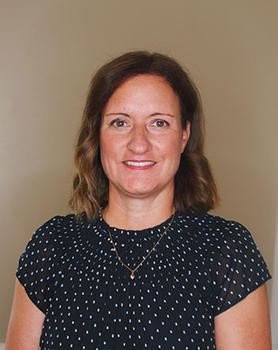 Prior to teaching at the School of Business, Cindy Parker spent nearly a decade working on various human resource initiatives as a private industry consultant. She is an instructional associate professor of management and is also a Mason alumna, having received her PhD in industrial and organizational psychology from the university. Parker teaches human resource management courses at the undergraduate and graduate levels. She is a Dean's Teaching Faculty Fellow and serves as co-chair of the Provost's Term Faculty Committee. "When I first began teaching online, I was a bit resistant to this new form of instruction," she says. "Over the years, as I've grown in my pedagogy, I've come to appreciate the challenges and rewards of online teaching. There is always a new technique or technology to learn! In many ways, online teaching has been a creative outlet, as I'm always on the lookout for new strategies for engaging my online students. I am grateful to be recognized as an Online Teacher of Distinction." 
Congratulations to Larry Guerin, Cindy Parker, and all of this year's Teaching Excellence Award Winners. View the full list of recipients here.