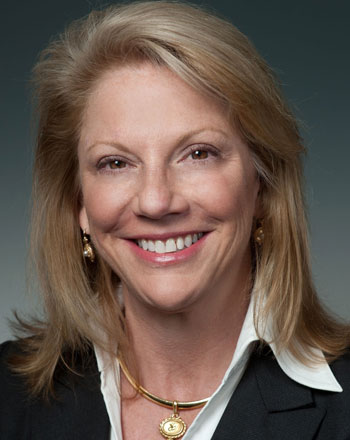 Titles and Organizations
Co-founder and CEO, Everyone Matters Inc. 
Biography
Anne Altman is the former general manager of IBM Corporation's U.S Federal Government and Industries sector. In this role, Altman was responsible for the strategy, direction, development of solutions, and sales for driving IBM's multi-billion business with Federal Government Clients in the United States. Known as a transformational leader, she has often been tapped to address complex business challenges within IBM and on behalf of clients. Most notably, she helped establish IBM's footprint as a major force in the U.S. Federal market; and led the company's server hardware business during the most important product launch in the history of the mainframe business – the System z mainframe.
Altman is a recipient of the prestigious Eagle Award, one of the highest honors issued to technology partners serving the Federal market. In addition, her outstanding contributions to the information technology industry and its clients include: Federal Computer Week's Top Federal 100, Washingtonian Magazine Top Tech Titans, Washington's 100 Most Powerful Women, the AFFIRM Leadership Award for Industry, and the CIO Council's Azimuth Award for the Industry Executive of the Year. Altman sits on the Board of Directors of SPXFlow Inc, as well as the Treasurer for the NSO and Vice Chairman of NVTC. She also sits on the President's Innovation Council at George Mason University.
Her professional success and tireless support of her alma mater were recognized in 2011 when she was honored as Mason's School of Business Alumna of the Year.
Altman earned her BS in marketing from George Mason University.