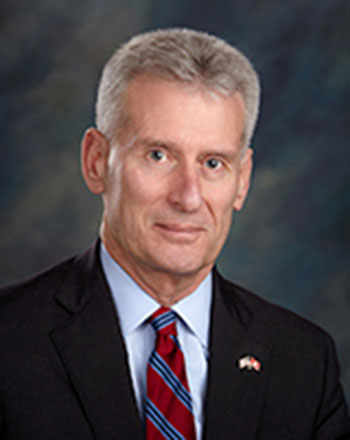 Titles and Organizations
Senior Vice President, Defense Engagement, Ellwood Group, Inc.
Biography
Mr. Dana Beyeler currently serves as the National Defense Industrial Association (NDIA) representative to the U.S. Delegation of the "NATO Industrial Advisory Group" (NIAG) as appointed by the Under Secretary of Defense for Acquisition, Technology and Logistics and on the Industry "Trade Advisory Committee on Steel" (ITAC-7) appointed jointly by the U.S. Secretary of Commerce and the U.S. Trade Representative.
Mr. Beyeler also serves as a member of the Precision Strike Association Board of Directors, as well as an active member of the NDIA's International and Manufacturing Divisions. Prior to joining the defense industrial complex in 1976 Mr. Beyeler served as an officer in the United States Marine Corps. Mr. Beyeler's career reflects ever increasing levels of responsibility as a military officer and as a civilian at both the divisional operational level as well as advancing broader corporate objectives. He offers over 40 years of manufacturing industry experiences in both the commercial and defense sectors. Mr. Beyeler's skill set includes acquisition, quality and senior executive sales & marketing experience with an emphasis in multi-cultural negotiations and business creation.