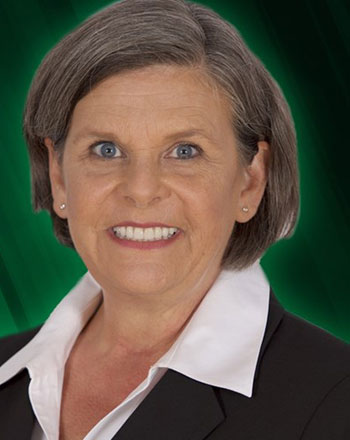 Titles and Organizations
Deputy Athletic Director, Internal Operations/Risk Management, George Mason University Athletics
Biography
Debi Corbatto is the deputy athletic director, Internal Operations/Risk Management, as well as the NCAA athletics healthcare administrator for George Mason University Athletics.
Corbatto moved to this position in 2012 after serving as the associate head athletic trainer at Mason. She worked directly with men's basketball, baseball, tennis, dance, and cheer. She has extensive experience in working with elite level athletes, and has completed rotations with USA Basketball and the U.S. Olympic Training Center in Colorado Springs. In addition, she serves as the vice-chair on the Virginia Board of Medicine - Athletic Trainers Advisory Board.
Corbatto has a broad education with a special emphasis on positive psychology and well-being. Her dissertation topic, "Trust as a Precursor to Flow: A Social-Cognitive View of Flow in Elite Coach/Athlete Dyads" is an introduction to her understanding of the importance of positive psychology in high performance athletics. She has presented to national and international audiences on a variety of topics associated with elite athletic performance.