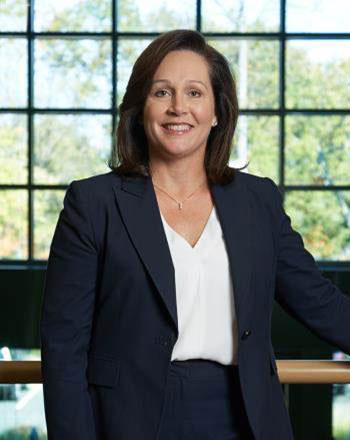 Titles and Organizations
Chief Financial Officer, ePlus Inc.
Chair, Dean's Council
Biography
Elaine has more than 20 years' experience in accounting and finance including experience in the areas of corporate finance, risk assessment and management, strategic planning, human resources, business insurance, and information technology. As CFO, Elaine works closely with the CEO in establishing strategic objectives as well as operating policies and procedures to ensure attainment of organizational objectives. She actively participates in all committees of the board of directors, manages the overall operating risk of the company which includes financial, IT, regulatory, and fraud. She is responsible for reports as required by the Securities and Exchange Commission, managing the relationship of the company's working capital facility, oversees treasury functions and budgeting and oversees the company's information technology functions including data center/infrastructure, communication/collaboration and custom and over the counter applications. Elaine is actively involved in investor relations and participates in roadshows and investor conferences.
In 2004, Elaine was Vice President of Accounting where she was responsible for all operational aspects of the accounting functions for ePlus inc. and its subsidiaries as well as the preparation of financial statements and reports as required by the Securities and Exchange Commission. In addition, Elaine was responsible for reviewing and executing contractual agreements for ePlus Technology, inc., all external audits, treasury, and implementing Sarbanes-Oxley initiative. Ms. Marion joined ePlus in 1998 where she was a subsidiary level Controller. Prior to ePlus inc., Ms. Marion was General Manager of Bristow Development Corporation, a land development company.
Ms. Marion earned a Bachelor's of Science degree with a concentration in Accounting from George Mason University. She is a council member of the George Mason University School of Business Dean's Advisory Council, and a board member of the Executive Advisory Board of the College of Business at the University of Mary Washington. Ms. Marion was named one of the Influential Women of Virginia by Virginia Lawyers Weekly, Class of 2012. 
Alumni Awards