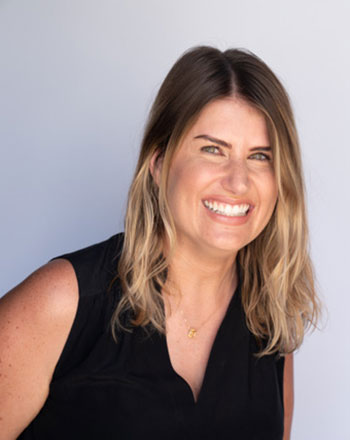 Titles and Organizations
Founder and CEO, CultureSmart
Biography
With years of experience building inclusive and supportive workplaces, Emily Goodson's expertise centers on how successful organizations are structured to be more human-focused—highlighting the similarities that unite us through our various forms of diversity and adversity.  
After experiencing a debilitating brain injury at age eight, Emily was partially paralyzed on the left side of her body. Emily recovered from her injury, re-learning to walk with two legs of different lengths and becoming fully functional with the use of one arm and hand. She regularly writes and speaks about her experience with disability, accessibility, and overcoming challenges. 
Prior to founding her own workplace culture advising business, CultureSmart, Emily built and led the Talent & People function for various high-growth companies. She also worked in campus recruiting for Deloitte Consulting and achieved multiple coaching certifications. Emily was recognized as a Rising Star female business owner by the San Diego chapter of the National Association of Women Business Owners in 2020. Her workplace culture expertise has also recently been featured by American Express, Culture Amp, Lattice, Monster.com, and others.