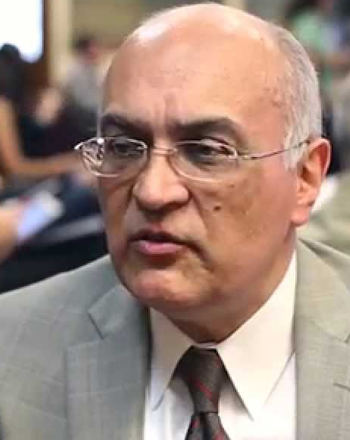 Titles and Organizations
Adjunct Faculty, Real Estate Development
Biography
Dr. Salazar has an extensive professional experience and technical expertise in social and economic development problems of Latin America & the Caribbean region – LAC. He recently retired from the Inter-American Development Bank (IADB) after 27 years of service (1990-2017).
As former Manager of the Social Sectors Department of the IADB (2012-2017), Dr. Salazar led the financial and technical assistance operations and applied research program for LAC countries (~US$2.2 billion p.a.). These operations comprised of sector policy and program design, implementation and evaluation, in education, health, social protection, labor markets, social security, and gender & diversity. As Principal Economist and Urban Development Specialist at the IADB, Dr. Salazar led the design and implementation of especially challenging projects in municipal development, urban development & housing, urban rehabilitation & cultural heritage, social security reform and public-private investment in education and health in Southern Cone countries.
Previous to his career at the IADB, Dr. Salazar was a faculty member of the former Center for Demographic and Economic Studies of El Colegio de México (1981-1986), where he carried out research and teaching on urban development and economics. Dr. Salazar has also been part-time lecturer on themes related to globalization and urbanization at the Elliott School of International Affairs of George Washington University (GWU) (2008-2012).
Dr. Salazar has a PhD ('91) and MA ('89) degrees on Regional Science (Urban & Regional Economics) from the University of Pennsylvania, as well as a MA degree in Urban Development from El Colegio de México ('83). He obtained is BA degree in Urban Planning from the Universidad Autónoma Metropolitana (México) ('81).
Education
BA, Urban Planning, Universidad Autónoma Metropolitana (México) ('81)
MA, Urban Development, El Colegio de México ('83).
PhD ('91) and MA ('89), Regional Science (Urban & Regional Economics), University of Pennsylvania