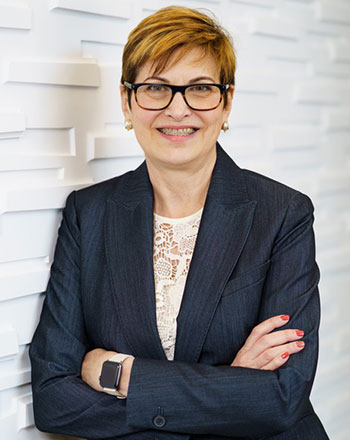 Titles and Organizations
Senior Vice President, Masterpeace Services
Biography
Jeanine Callahan is passionate about improving the employee experience by creating, launching, and sustaining initiatives that result in enhanced organizational effectiveness and engagement. She has more than 20 years of management and consulting experience supporting defense, intelligence and homeland security customers.
As Vice President of Corporate Operations at Plus3 IT Systems, a growing cloud services company, Jeanine is responsible for scaling business functions to support growth, delivering operational efficiencies that strengthen financial performance, and championing programs that enhance team satisfaction and retention.
Jeanine previously served as Eagle Ray's Chief Growth Officer, overseeing the execution of its enterprise growth agenda. She positioned the company for successful expansion of its presence within current and prospective client agencies. Her expertise in DoD and the Intelligence Community encompasses program management, organization development, and operational improvement. She has set strategy and led successful capture of over $200M in new business. Jeanine is a member of the Intelligence and National Security Alliance (INSA) Advisory Committee and founding member of the GMU School of Business Women in Business Advisory Board.
Jeanine holds numerous professional certifications and accreditations, including ISO9000 Lead Auditor, Project Management Professional, Amazon Web Services Cloud Practitioner and Scaled Agile Framework Agilist. She also is a member of the Leadership Fairfax Class of 1999. Jeanine earned an Organization Development certificate from Georgetown University, an M.S. in Technology Management from George Mason University, and a B.S. in Foreign Service in Economics from Georgetown University.