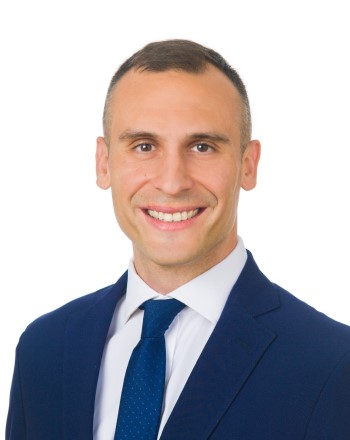 Titles and Organizations
Financial Advisor, Merrill Lynch Wealth Management
School of Business Alumni Chapter Chair of the Outreach Committee
Biography
As a former professional athlete having competed on a world stage for over a decade, Borrajo brings the same discipline and commitment from the field to helping clients live the best life possible with the resources they have.
Borrajo feels fortunate and proud to be a member of the New Canaan Wealth Management Group. They really enjoy working for great clients, with great teammates and the opportunity to be of service to others. Seeing others succeed and prosper is the greatest reward to the work they do. Knowing that they provided some guidance, inspiration or knowledge is the primary driver of why they get up and go to work every day. It brings them great joy and satisfaction when they can help people improve upon their goals, objectives and life ambitions.
Borrajo is a dual citizen of Spain and of the United States. He is a proud husband and father. His wife, Stephanie, is an incredible 4th grade teacher in Manhattan and their daughters, Alessandra and Isabela, are their heart and soul. Some of his passions include: soccer, spending time with family, music, food and wine, and travel.