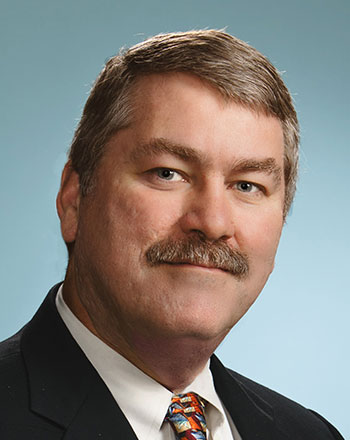 Titles and Organizations
Senior Financial Advisor, KBC Advisory
School of Business Alumni Chapter Friend of the Board
Biography
Keith Callahan, elected for a third term on the School of Business Alumni Chapter, is a successful George Mason University graduate with significant leadership, business strategy, corporate finance and treasury experience. He is currently working with Not-For-Profits and INGOs to improve their treasury, risk and finance functions.
Callahan spent 2 decades with Arlington-based AES Corporation, a multinational Fortune 200 company in predominantly treasury & large scale financing roles; and gained tremendous customer service, servant leader perspective early in his career with Nordstrom. Details available via Linked In: www.linkedin.com/in/keithbcallahan/. Prior to relocating to El Salvador with AES, he owned & operated a small business for 10 years and continues to support entrepreneurs and dabble in real estate ventures. Seattleite by birth, Callahan has lived most of the last 45 years in Northern Virginia.
Dedicated to service, Callahan is both a volunteer finance chairman, handyman and landscaper at Holy Cross, Dunn Loring for over a decade; and also treasurer & secretary for numerous HOAs and youth soccer clubs. More recently he's been thrilled to apply his passion for business to serve George Mason University on the SBAC Board.
Callahan has two adult children both in the area, the oldest a 2003 Radford University, MIS grad; now with the USHHS Indian Health Service. The youngest, a senior playing ODAC NCAA soccer for a "competing" Virginia university, is about half way through pursuing Physical Therapist certification. Callahan spent many a weekend on the soccer pitch from Orlando to Manhattan for the last 15 years; and has been in Covid induced spectator withdrawal for the last 18 months.