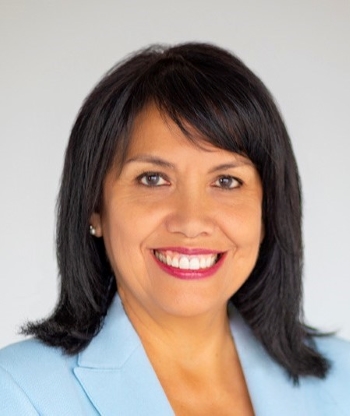 Titles and Organizations
Vice President of Partnerships, Commercial and Asset Management at ENGIE Renewables - North America
Biography
Lisbeth Guerrero-Vasquez is an accomplished business leader at the forefront of the energy transformation with extensive and dynamic career in renewables, liquefied natural gas (LNG), wholesale power generation and retail electricity. She has been a trusted partner to company C-level, driving and maximizing value and advising on critical decisions across businesses to steer growth, scalability, efficiencies, and innovation. She has a successful track record in strategically managing P/L portfolios of up to $500M per year.
Lisbeth held multiple leadership roles at ENGIE North America for almost 19 years, based in Houston (ENGIE – a subsidiary of ENGIE SA, headquartered in France). Most recently she served as a Vice President of Partnerships, Commercial & Asset Management, and a member of the Executive Team for ENGIE Renewables. She was responsible for the utility scale wind/solar and distributed generation operating assets for the US and Canada. She also served as a member of ENGIE North America's Risk Committee and a member of the Management Committee for various equity partnerships. Prior to that role, she served as a Vice President of Supply at ENGIE Resources, a $2B annual revenue energy retail portfolio, leading Demand Management, Pricing & Structuring, and Risk Management teams.
Lisbeth also previously held the position of Vice President of Commercial Operations for ENGIE US Natural Gas and LNG – a portfolio of up to 200 BCF and revenues of up to $1.2B per year.  While with LNG, she led the negotiations & contracting of spot LNG cargos and shipping capacity, and oversaw the commercial management of LNG contracts, cash market trading and operations, structuring and portfolio risk management.
Lisbeth initially joined ENGIE in November 2002 when the company launched its retail electricity business. She was a key leader and contributor in starting-up the C&I book from its infancy to a profitable and successful business. Prior to joining the ENGIE Group, Lisbeth held positions at Dynegy, Morgan Stanley Capital Group, Amerada Hess Corporation and Statoil Energy.
Lisbeth received two Bachelor of Science degrees: Finance and Decision Sciences & Management Information Systems from George Mason University and completed advanced studies in Energy Risk Management at the University of Houston.  She is one of the founding members and former Chair of ENGIE's Women in Network, and currently a member of Women Renewable Industries & Sustainability (WRISE).
Lisbeth was born and raised in Lima, Peru.