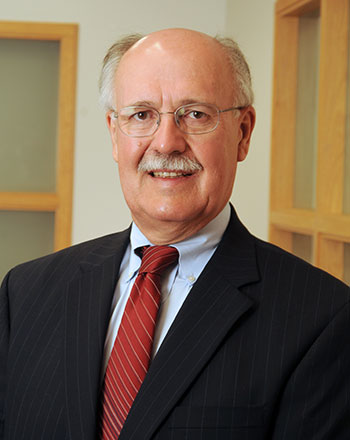 Titles and Organizations
Associate Professor Emeritus of Accounting
Biography
Phillip Buchanan joined the George Mason University faculty in 1981 after spending 8 years at Penn State University and 2 years in the New York office of Arthur Andersen & Co. He retired from George Mason in 2013.
He earned his undergraduate degree from Susquehanna University, an MS in business administration from Penn State University and a PhD from Temple University.
Buchanan actively participated in the development of Mason's undergraduate and graduate accounting programs and served as director of the master's in accounting program for part of his career. He is the founding advisor to the Theta Alpha Chapter of Beta Alpha Psi, The National Accounting Fraternity. Buchanan was also a member of the Mason Faculty Senate.
Buchanan's teaching was primarily in the area of financial accounting. His research and consulting interests were in financial reporting and accounting in the extractive industries.
Outside of Mason, Buchanan was active in the accounting profession. He is area director and principle of Person/Wolinsky CPA Review Courses where he serves as national lead instructor and editor for the Financial Accounting and Reporting section of the CPA Examination. He sat on the Board of Directors of the Northern Chapter of the Virginia Society of CPA's and the Board of Directors of the Virginia Society of CPA's Education Foundation.