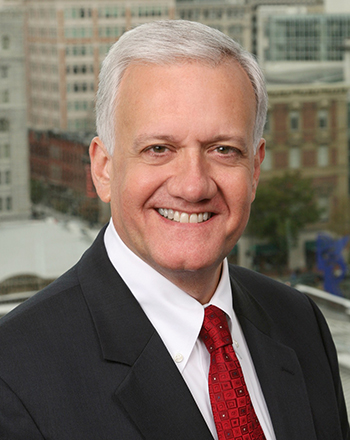 Titles and Organizations
Partner, Government Contracts Group, Crowell & Moring LLP
Biography
Robert Burton is a partner in the Government Contracts Group at Crowell & Moring LLP in Washington, D.C. He is a nationally-recognized leader in acquisition law and policy and advises government contractors on the complex and rule-driven federal procurement process.  In this regard, he assists contractors with their marketing strategies for selling to federal agencies, provides expert testimony in arbitration and federal court cases, works with senior agency procurement officials to resolve contract issues without litigation, and represents contractors and non-profit associations seeking acquisition reform legislation in Congress.
Burton previously served in the Executive Office of the President as the Acting and Deputy Administrator of the Office of Federal Procurement Policy (OFPP), the nation's top career federal procurement official.  As head of OFPP, he was responsible for the federal government's acquisition regulations and policies and worked with Congress on acquisition reform legislation.  He also chaired the Federal Acquisition Regulatory Council and Chief Acquisition Officers Council.  Prior to joining OFPP, Rob spent over 20 years as a senior acquisition attorney with the Department of Defense. 
Burton is a Director of the Procurement Round Table and a Fellow of the National Contract Management Association (NCMA) and the National Academy of Public Administration.  He also serves on the NCMA Board of Advisors.  Rob is a former member of the Court of Federal Claims Advisory Council, the Council of the ABA Section of Public Contract Law, and the NCMA Board of Directors.  Throughout his career, Rob has given hundreds of speeches and panel presentations to government and industry groups and is frequently quoted in major trade publications on federal acquisition topics.