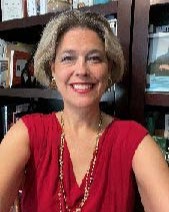 Titles and Organizations
Owner, Founder, and Chief Box Engineer, Lend A Box LLC
Women in Business Initiative Past Chair
Biography
Stephanie Zimmermann is co-owner and co-founder of Lend A Box LLC. Lend A Box offers one of the most innovative, easy, and smart ways to move in the Washington, D.C., metro area. They aim to make residential, commercial and government moving projects less stressful, offering moving logistics, delivery, and pickup of rental boxes, and concierge based storage solutions. Zimmermann has led her team in building a solid logistics company with plans for expansion.
She is a graduate of George Mason University with a BS in Decision Sciences and Management Information Systems. In 2017, Zimmermann was recognized by Mason Business as a Prominent Patriot.
An active member in her community, she sits on several local advisory boards and volunteers time with the Girl Scouts.