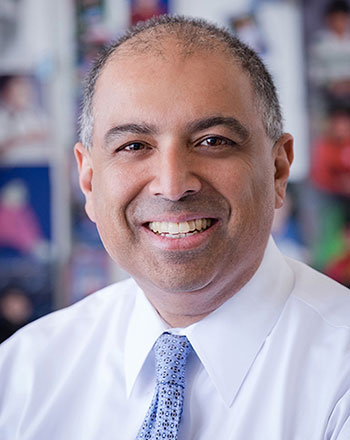 Titles and Organizations
Independent Board Director and Advisor
Biography
Sumeet Shrivastava is an accomplished executive and proven business leader with more than 30 years of experience in the government IT industry. Most recently, as Chairman and CEO of ARRAY, he provided overall corporate leadership for the company's growth and operations strategy, included a successful graduation from Federal small business programs, leading a management buyout of ARRAY of the founder and independent investors, and ultimately having a successful exit through ARRAY's sale to CGI Federal.
Prior to ARRAY, Sumeet was SVP for Public Sector at Keane (now NTT Data) and spent time as the SVP for North American Commercial Sales and Marketing. As EVP and COO of ANSTEC, a Government IT contractor, he architected the company's sale to Keane. Sumeet's experience has traversed the full range of early-stage small business to a competitive, mid-tier contractor.  
Sumeet has been committed to his alma mater, George Mason University (GMU MBA '94), and the regional community throughout his career. He is currently Vice Chair of the GMU Foundation Board of Trustees and the Past President of Mason's Alumni Association.  He was also instrumental in launching the Center for Government Contracting and the Center for Innovation and Entrepreneurship. Within the community, Sumeet is Vice-Chair of the Northern Virginia Science Center Foundation, President of TiE DC and is Project Committee Chair of the GO Virginia Region 7 Advisory Council
Sumeet has been a resident of Fairfax County since 1974 and is a product of the public school system in the Commonwealth of Virginia from 2nd grade through his MBA. He currently resides in Chantilly, VA with his wife, Joya (GMU BS EE '96), and is incredibly proud of their four children – Neelesh, Rohan (GMU, Dec '23), Pranav (GMU, May '26) and Janya.