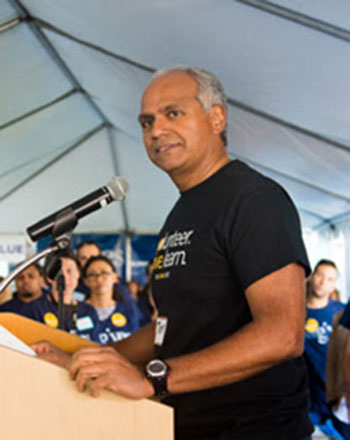 Titles and Organizations
Managing Director, Profitable Good Group
Biography
Tom Bagamane has over 30 years' experience as an entrepreneur and senior executive in the consumer products/retail field, including areas of strategy, operations, global sales, traditional and digital marketing, product branding and manufacturing. He has operated venture capital, private-equity and owner-financed product companies and has launched and successfully sold two start-up consumer product companies. Tom currently is the Managing Director of Profitable Good Group, a Los Angeles-based advisory firm for businesses, their leaders and investors who are interested in growing their bottom line through purpose-driven and actionable strategy and programming.
Tom's business and leadership skills combined with his passion for helping those in need resulted in his founding The Giving Spirit a homeless outreach and educational non-profit in 1999. The Giving Spirit has a two-pronged mission – to provide direct survival assistance to the unsheltered of Greater Los Angeles, while curating educational and community awareness programming to better inform about and expose to individuals and families the root causes of homelessness. In 20 years of service, their over 22,000 volunteers have served more than 66,000 homeless families, men, women, children and youth in Greater LA.
A native Arlingtonian, Tom received his MBA from George Mason University's School of Business and his BA in Communications/Political Science from Virginia Tech University. Tom has received recognition from both of his alma maters for his humanitarian work, in 2005 from Virginia Tech as the inaugural recipient of its Alumni Association's Humanitarian Award and in 2016 by George Mason University as a Prominent Patriot and several citations from the City of Los Angeles and its Mayor Eric Garcetti.