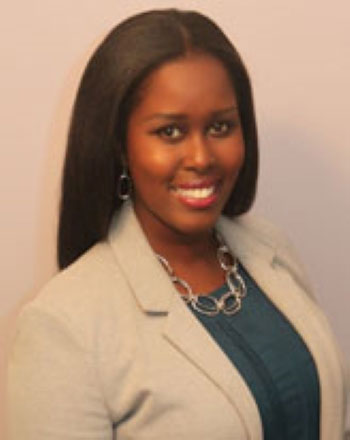 Titles and Organizations
Associate Professor, Business Foundations
Additional Roles: Dean's Teaching Faculty Fellow
Contact Information
Email: wmungai@gmu.edu
Phone: (703) 993-1673
Office Location: Enterprise Hall 135
Office Hours: By appointment
Biography
Wambui Mungai is an associate professor of business. Mungai joined George Mason University in 2010 as an adjunct professor of business legal studies. As an adjunct, she co-developed and taught a new course on the intersection business and international human rights. Mungai currently teaches business law, the global environment of business, and business and society.
During law school, Mungai provided legal services to members of the community through the legal aid clinic programs. After graduating, she went on to practice law in a variety of areas such as labor, employment discrimination, and human rights litigation. Upon obtaining her LLM, Mungai worked as a legal consultant to international non-profit organizations that focus on international development.
Mungai is a licensed attorney in Canada and New York.
Education
LLM - George Washington University
LLB - University of Ottawa
BA (Hons) - York University
Research and Awards
Dean's Teaching Faculty Fellow 2019 - 2021
George Mason University Online Course Development Fundamentals Badge 2020
Nominated: 2019 George Mason University Teaching Excellence Award
Outstanding Mason Core Course Instructor 2018
"Outstanding Professor in Business Foundations" for contributions to undergraduate teaching in academic year 2016-2017.
Outstanding Mason Core Course Instructor 2016