Realize a return on investment with a master's in finance from the Costello College of Business at George Mason University. 
Prepare for a career in commercial banking, investment banking, corporate finance, regulatory finance, or portfolio management. 
Analyze complex financial issues using the latest quantitative and analytical methods and techniques. Become skilled at navigating diverse regulatory environments locally and globally. Earn your master's in finance from George Mason University.  
Gain the knowledge and skills necessary for financial planning, portfolio management, and financial risk mitigation including:  
How to communicate analysis results, recommendations, and solutions to problems to finance professionals, clients, and top executives.   
How to value and budget complex large scale (i.e., valued in billions of dollars), long-term projects and involve multiple entities.   
How to manage large portfolios for mutual funds or pension funds.   
How to value and issue financial securities.  
Develop diverse business skills, broader insights, and confidence while expanding your professional network by connecting with your classmates and Mason's international business alumni network of more than 36,000 members. Benefit from a dedicated career services team that offers you personalized career coaching, employment and networking opportunities, and planning services for life. 
A "HyFlex" delivery that makes it easy to manage your life's competing demands
The program's courses are offered in a "HyFlex" (hybrid+flexible) model: you can choose to participate face-to-face in a classroom or live, synchronously online. No matter what you choose, you'll interact with your professors in real time. 
More Program Highlights: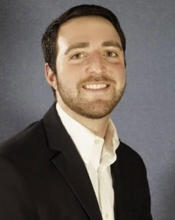 Request More Information
To learn more about Mason's master's in finance program, submit this form:
Curriculum

Students can complete this program in either one year or two years. The master's in finance program requires 33 credits: 30 credits of core courses and three credits for a Capstone course.
Our curriculum is structured around the principles of finance knowledge including corporate finance, investments, derivatives, and banking. You will learn essential topics such as corporate payout, capital structure, capital budgeting, and restructuring policies, venture capital asset allocations, and portfolio performance evaluation. Additional coursework will educate you on topics such as managing bank balance sheets to achieve liquidity and managing the risk of assets and liabilities using futures, options, and other derivatives.
Our curriculum is also focused on advanced quantitative and programming skills. You will gain proficiency in Python, the widely used computational software program in the finance industry. You will also become proficient in working with big data, using database analytics and management programs.
Coursework will allow you to become knowledgeable about internationalization in financial markets, understand relevant, diverse regulatory environments, and utilize a variety of financial instruments to solve current and emerging issues in the global economy. An emphasis on ethics is embedded in the coursework, ensuring that our students are exposed to ethical professional standards which govern finance professionals.
Bachelor's/Accelerated Master's Program
Explore Degree Requirements
See courses and electives for the master's of science in finance program in Mason's University Catalog. 
The University Catalog is the authoritative source for information on program requirements and courses. Requirements may be different for earlier catalog years.
Student Managed Investment Fund Capstone Course
The master's in finance capstone course gives you the opportunity to experience the real-world responsibilities of managing a portfolio in a large mutual fund company. Operating as a managerial team, you and your classmates will evaluate past performance of the fund, manage the risk of the fund portfolio, collect financial data, analyze the securities which may become investments of the fund, conduct research on corporations and financial markets, and present your analysis to College of Business faculty and the Board of the Mason Foundation. 
Meet Your Instructors
Mason's faculty live, work, and consult in the Washington, D.C., area and draw on their real-world experience to enrich classroom instruction. They serve as your mentors and are involved in every aspect of your education.  
Frequently Asked Questions
If you have additional questions, call us at (703) 993-8006.   
My background is not in business or finance. Can I still apply?
Prior business or finance coursework is not required for the master's in finance program. Undergraduate majors in quantitative, engineering, or technical disciplines are particularly relevant, but these are by no means the only majors we consider. 
Is work experience required?
No. Work experience is not currently required to apply to our master's in finance program.  
I'm a college senior. Am I eligible to apply to the master's in finance program?
The Costello College of Business welcomes applications from undergraduates who have excelled both academically and personally. 
HyFlex means you have the freedom to decide whether to attend your master's in finance courses in-person at our Fairfax campus or remotely, in real time, from the comfort of your own location.
Can I work full-time while completing this program?
Yes. Our program is designed to accommodate the schedules of working professionals. 
Is this a STEM-designated program?
 No. The master's in finance program is not a STEM-designated program. 
What can you tell me about Diversity, Equity, and Inclusion at Mason?
After earning your master's in finance from George Mason University, you'll be able to: 
Recognize ethical issues related to the finance profession such as conflict of interest, insider trading, and fiduciary duties. 
Analyze financial markets, industries, securities, and projects, using advanced quantitative and qualitative methods and techniques with sound theoretical foundations. 
Apply interpersonal and team-leadership skills needed to form, lead, and work effectively with diverse organizational teams within a large financial institution. 
Conduct research, using large data and advanced programming skills, to (1) manage equity and fixed income portfolios, (2) utilize complex derivatives for hedging strategies, and (3) optimize corporate dividend, investment, and capital structure policies. Effectively summarize and present research findings through various communication tools. 
Utilize knowledge in the diverse regulatory environments of U.S. and international markets to address current and emerging issues in the global economy. 
News from the Master's in Finance Program