In This Story
People Mentioned in This Story
Body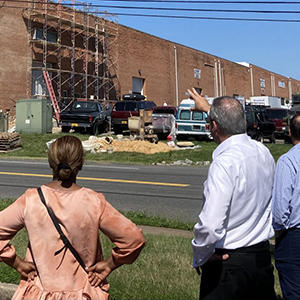 While most students were taking a break from their studies this summer, the student managers of Patriot Real Estate Funds raised $1.25 million for the second student-managed real estate investment fund at George Mason University.
The Center for Real Estate Entrepreneurship (CREE) at the School of Business established the initial student-managed real estate investment fund in 2018 to provide students of the Masters in Real Estate Development (MRED) program  a unique experiential learning opportunity. With real money raised from outside investors, this is one of only a few similar programs offered at universities across the country, and allows students the chance to study, recommend, and manage investments in commercial real estate properties in the metropolitan Washington, D.C. area.
"The class is an education on the wide variety of risks and returns from different commercial real estate property types," says Eric Maribojoc, the executive director of CREE. "The students have looked at apartment, office, retail, self-storage, and industrial deals. They learn investment and asset management skills. They have professional interactions with industry executives and professionals."
The first fund, Patriot Real Estate Fund I, raised $750,000, and four years after launch, the 40 students who have gone through the program had fully invested the funds in ten properties, among them a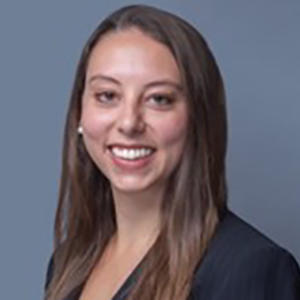 medical office property in Gainesville, an apartment building under construction in Washington D.C., and an established shopping center in suburban Baltimore. This June, the current student managers raised the $1.25 million for a new fund, which will extend this experiential learning opportunity to the next generations of real estate students at Mason.
"The student fund has been one of my favorite experiences in the MRED program. Its real-world application is invaluable. It is an amazing educational tool and resume booster," says Hanna Picardi, a recent graduate of the MRED program and one of this year's fund managers. "I learned how to analyze a potential investment from A to Z, how to manage that investment over time, and how to determine if we're getting paid for the risks we may take on. I learned not only from the professor, but also through my peers, through interviews with sponsors, through committee board members, and through visits to investment sites."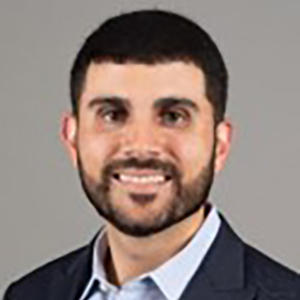 Rod Alemi, MRED '20, agrees that the program's educational benefits and impact on students' careers is invaluable. "The student fund plays a vital role in cultivating up and coming real estate professionals going through the MRED program," says Alemi. "It enhances the value of the MRED program by providing real world investment opportunities for students interested in pursuing the real estate investments and acquisitions career path." After graduating from the MRED program, Alemi successfully moved from his job at a construction firm to a real estate investment company.
 
Tyler Kasak, MRED '18, values the experiential learning opportunity. "The fact that we were dealing with real capital really forced us to be extremely thoughtful and thorough when looking at potential investment opportunities," says Kasak. "Pitching a potential deal to the highly experienced investment committee taught me how to prepare and answer important questions. That experience was tough and a little nerve-wracking, but extremely rewarding. The experience had such a positive effect on me. I was pleased to hear about the second fund, which will continue to offer more students the amazing experience I was granted."
For more information about the student-managed real estate investment fund, please contact Eric Maribojoc at rmariboj@gmu.edu.
Learn more about the Master's in Real Estate Development program here.