In This Story
People Mentioned in This Story
Body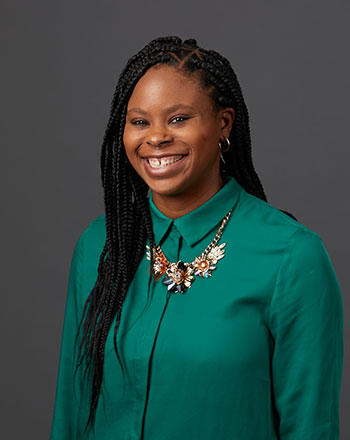 While enrolled as a student in George Mason University's School of Business MBA program, Tyece Wilkins-Amadi MBA '22 embarked on an independent study project researching how diversity, equity, and inclusion (DEI) is deep rooted in unspoken agreements between employees and supervisors, and more importantly, ways in which managers can change this.
In a student-faculty collaboration, Wilkins-Amadi, diversity, equity and inclusion manager at BAE Systems, Inc., and Victoria Grady, academic director of the MS in management program, and associate professor of organizational behavior, released a paper titled, Psychological Contract Accommodation to Enact Employee Behavior Change in Response to the Black Lives Matter Movement. The paper was accepted for presentation at the Global Association for Change Management Professionals Conference, Change Management: Global Connect 2022, and presented to nearly 800 individuals virtually. Wilkins-Amadi's independent study project in spring of 2021 became the foundation of the paper.
Wilkins-Amadi says that the inspiration for the research came while she was enrolled in Grady's organizational change course back in 2020. At the time, she was working in DEI and was also the president of the Black Employee Research Group at BAE Systems. She says she started to see a lot of connections between the work of DEI and the work of change management.
"During that time we were all collectively experiencing a racial reckoning following the murder of George Floyd which unfortunately became a watershed moment in our country's racial reckoning," says Wilkins-Amadi. "Not only was this happening in society at large, but it also started happening within organizations. There was a focus and a conversation around race that was unprecedented. Summer 2020 was the tipping point across three different points of the scale: awareness, awakening and acknowledgment."
Wilkins-Amadi says there was a new era of awareness around racial inequity, an awakening where millions of Americans protested and large organizations gave public statements, and an acknowledgement by organizations that systemic and structural racism exists within their own companies.
According to Grady, much of their research is based on the idea of a breach of the 'psychological contract.' "A psychological contract is defined as the unspoken agreement between employer and employee," says Grady. "It's the expectation of work. For example, the idea that when you begin a job, even though it's not necessarily written down, you trust that if you do your work, you will get paid. These are the things that motivate individuals to fulfill their workplace obligations."
"After Floyd's murder, people said 'this isn't working.' And there was a shift in the way we think about DEI," says Wilkins-Amadi. "We need to break down our previously held beliefs (psychological contract) to make a meaningful shift in how we value DEI in this space."
"In order to effectively address racial equity, we have to look at change management. We are ultimately trying to change the employee's behavior," says Wilkins-Amadi.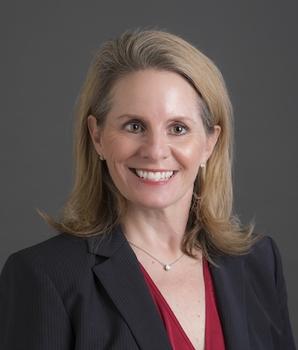 Wilkins-Amadi and Grady's research is immediately applicable to the workplace. According to Wilkins-Amadi, her research suggests that managers and leaders must learn to practice inclusive leadership behavior, speak up and advocate on behalf of employees, and navigate the nuances of organizational stances on social issues.
Wilkins-Amadi's guide for managers is to empower, equip and collaborate:
Empower leaders and managers to forge a personal connection with DEI in order to become more effective allies
Equip leaders and managers with tools and resources to facilitate productive and meaningful discussions about race
Collaborate with leaders, especially those at the C-Suite level, to understand how the organization will approach and communicate its stance on social issues (and to what extent)
"We have to, in a well-intentioned way, breach the psychological contract for our senior leaders and our managers, with the hope and intent of integrating new behaviors and new organizational norms. This is where we start," says Grady. "But this is something that has to infiltrate the entire organization from the very bottom to the very top to be successful, and to make sure that it sticks and becomes part of the culture moving forward."
The good news is that new psychological contracts are already starting to be seen in the workforce. Willingness to talk about race in the workforce, new allyship or collective responsibility is being seen, and organizations are starting to take a proactive stance on social issues.
"Change is hard. Even when it is well-intentioned," says Wilkins-Amadi. "But there's no turning back now. The expectation is not that things will return to where they were, but that we will continue to work towards advancing racial equity."