In This Story
People Mentioned in This Story
Body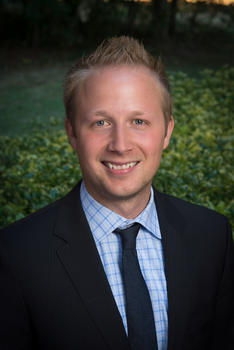 Brett Josephson, associate dean for executive development at Mason, shares his insight on the challenges of leading a hybrid workforce.
It's 9 am. Do you know where your team members are?
Before Covid, the answer was simple: They were – or were expected to be – in the office. The pandemic erased that certainty and accelerated the pace toward work-place flexibility. As we move forward in our post-covid work environment, employees are strongly indicating their preference for flexibility and self-determination regarding their working environment. A portion of the workforce will desire to stay at home with high flexibility, whereas others will return to the office by choice.
In my role as Associate Dean of Executive Development at George Mason University, I'm constantly talking to business leaders about their leadership and workforce struggles, concerns, as well as wins. Since Covid, a central theme of those discussions has been the complexity of managing hybrid teams. Fortunately, as we've all grown accustomed to the new normal, more and more managers are discovering that hybridity offers at least as many opportunities as challenges.
In my interactions with managers, I've seen that successful adaptation to the new normal requires managers to be intentional, purposeful, and transparent in their actions. Here are two areas managers need to consider as they continue to lead a hybrid workforce.
How to effectively monitor outcomes rather than activity. With hybrid, it is easy for managers to feel cut off from the day-to-day activities of their teams. Back when everyone was in the office, they could easily see what employees were working on. But the activity of remote workers is beyond such moment-to-moment oversight.
To recapture a sense of control, some companies have resorted to surveillance tools that use webcams, keystroke trackers, etc. to closely monitor employee activity. Like any other kind of micromanagement, though, these technologies send a discouraging signal to employees that their organization does not trust them. In some individual cases, that mistrust may be justified, but it shouldn't be assumed for all employees.
Instead, managers need to experiment with a range of techniques to ensure not only that productivity remains high, but also that employees have the support they need to work effectively. The ideal solution will vary from team to team but could involve a mixture of interactive online tools (e.g., Slack, Teams, Google Docs), regular Zoom check-ins and one-on-one virtual meetings, even some in-person engagements and activities. It may take some time to get the recipe right – but once you do, the result will likely be maximised transparency and trust. A win-win for managers and employees alike.
Addressing power and politics. "Presentism" – the idea that leadership potential can be measured by the length of time one spends in the office – is still alive and well. Before the pandemic, employees who worked late also were more likely to receive personal attention from higher-ups who kept similar work habits, further increasing their opportunities for advancement. By the same token, it could be that employees who return to the office will enjoy an automatic political advantage over their remote-working colleagues.
The above-mentioned monitoring solutions would partly address this problem as well. Managers need a reliable way of measuring performance that doesn't depend upon physical proximity. Beyond that, organizations should devise and implement proactive strategies for virtual mentoring, so that high potentials do not feel they have to choose between their career prospects and the flexibility of hybrid working. To be sure, any form of mentoring is time-consuming. But so is a preoccupation with office politics – a pre-pandemic obligation that could be lessened by virtual career development.
The politics of hybrid working can go in a different direction when all hands are urged to return to the office. Those with enough power may pull rank and refuse, creating an obvious hierarchical split– frontline staff commuting like it's 2019, and higher-ups stubbornly staying at home. The perceived double standard could end up being a serious drain on morale. Yet another reason to embrace the new normal, rather than trying to force employees back to the office.
This article originally appeared in the Fall 2022 issue of The Business Voice.