Body
Learning new software and technology in the graduate certificate program for accounting analytics has helped Allison Sanchez attain a highly sought internship and put her on the fast track to become a leading professional in her field. 
Allison Sanchez completed her undergraduate in accounting approximately ten years ago, but more recently decided to enter the field of accounting as a self-employed bookkeeper. This, coupled with a renewed drive to acquire her CPA license, inspired her to enroll in George Mason University's graduate certificate in accounting analytics. She currently stands with one class remaining before she completes her certificate. Success in the program is a building block to becoming a CPA and allows for a smooth transition into the Master's in Accounting program, which is the next course of action for Sanchez come this fall. She has already experienced great success since enrolling in the certificate, being accepted to a data and technology focused accounting internship at the Public Company Accounting Oversight Board (PCAOB). "With everything I've learned so far in the certificate program, the technical aspects of the interview felt really easy," she says. PCAOB is a nonprofit corporation that oversees the audits of public companies and SEC-registered brokers and dealers.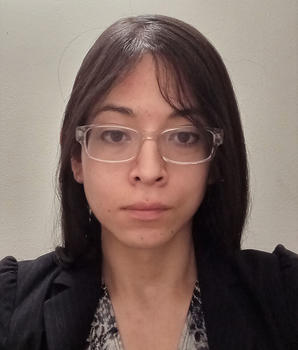 The graduate certificate in accounting analytics, started by Karen Kitching (now retired from Mason) in 2019, is designed for professionals and students who already have accounting knowledge but wish to learn new technology and skills in analyzing data to improve decision making. "The accounting analytics certificate has been a great addition to our graduate program offerings at George Mason University," says Long Chen, area chair and associate professor of accounting. "Technology has become an integral part of the accounting profession and has revolutionized the way accountants work. We recognize the importance of staying current with emerging technologies in the accounting industry and are proud to offer a program that helps students like Allison Sanchez develop the skills needed to succeed in the field." 
In addition to developing their broader analytics mindset, the four-course (12-credit) program allows students to become certified using cutting-edge tools such as Alteryx, Tableau, and UiPath. Steven Maex, a former KPMG IT audit manager and data analytics specialist, is a professor who teaches in the certificate program and will be leading Sanchez's fourth and final course in the program. "Advances in technology are often perceived as a threat–will they lead certain accounting jobs to be obsolete? I have a more optimistic view," he says. "If accountants and auditors are able to harness these technologies and marry them with their own human intuition to improve decision making, they will only become more and more valuable to organizations. Technology should be viewed as an opportunity rather than threat." The opportunity to harness these technologies is what caught Sanchez's eye when researching how she could expand her knowledge and understanding to help clients. 
Many prominent companies and employers have taken notice of the certificate curriculum and its impact on students. Corbin Neiberline, partner at KPMG, has worked with the program over the last few years coming into the classroom to speak with students. "Traditionally, auditors are inherently analytical thinkers and familiar in looking at complex challenges and telling the right data story," he says. "What is new is the technology to get there, and so what we do is try to inform students coming into the profession about what technologies will be faced in terms of certain tools and methodologies." Neiberline enjoys engaging with Mason students in conversation and showing how their skillsets can be enhanced through these technologies. In fact, KPMG has hired a number of students straight out of the classroom. 
With her PCAOB internship in progress and her Master's in Accounting program beginning this fall, Allison Sanchez is positioned to follow her dreams of becoming a leading business professional and providing the best possible service to her expanding number of clients. "The certificate hasn't just been about learning a specific software," she says. "It's more the confidence to learn any new software that we might encounter in the workplace." The program has met and exceeded the goals that Sanchez had going into it. "The goal is that, by the end of the certificate program, our students will have developed an analytics mindset allowing them to solve data problems with tools on which they have been trained and others that they can easily learn based on the foundational knowledge accrued in the program," says Maex. Allison Sanchez already had the accounting knowledge, but now she is excited to have a wide range of innovative tools at her fingertips.