Read More Graduation Stories
Body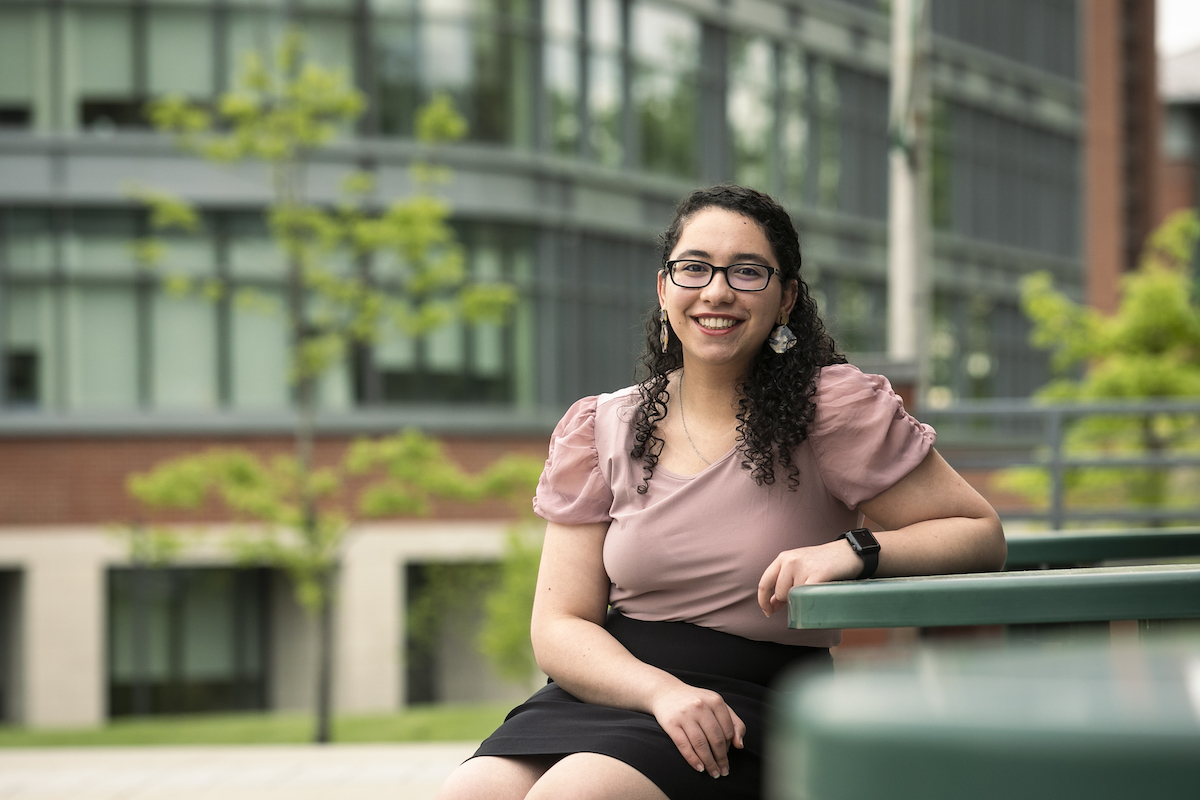 Of all the things she misses about her hometown of Asyut, Egypt, Nermeen Shawky said it is the street food, especially the falafel sandwiches, she misses most.
But that, she admitted, is a small price to pay for the opportunities provided by her family's move to the Fairfax, Virginia, area when she was 13 years old.
"My parents wanted a better education and a better life for us," Shawky said of herself and her three siblings.
"It was very hard to transition at first," she added. "At the same time, my parents pushed us to try our best because they sacrificed so much to get here, and I'm very thankful for them."
Shawky made the most of her opportunities and will graduate from George Mason University this spring with a master's degree in accounting. She also earned her bachelor's in accounting at Mason in 2019 after transferring from Northern Virginia Community College.
"It feels great," she said of her graduation. "It's so crazy because the two years went by so fast."
Shawky is the first in her immediate family to earn a master's degree, and will also graduate with a certificate in accounting analytics. When she finishes her forensic accounting certificate during the summer, she will be the first Mason accounting major to earn two graduate certificates with a master's, said Mary Hayes Collins, associate director of the accounting master's program in Mason's School of Business.
And she'll have done it all while working full-time as a financial analyst for Mercury Systems.
Shawky has always been motivated. Encouraged by her parents, she read books from the local library to supplement English as a Second Language classes in middle school. She turned an internship at a start-up she found on her own into a full-time job while she was an undergraduate, and took a gap year after graduating to focus on work.
For Hayes Collins, though, it was how Shawky elevated her coursework during her master's studies that was most impressive.
"I love finding transcripts like that, where you see that upwards trajectory," Hayes Collins said. "And then you meet the person and they have this wonderful personality. She never really asked for anything, she just did it."
Shawky said her master's classes have been valuable in teaching real-world skills such as using analytics, different software and best research practices. Spreading her master's studies over two years also helped.
"In undergrad it was really tough because I was working 30 hours a week in an internship and managing five classes," Shawky said. "But in grad school I'm focusing on each class at a time, and I'm able to put 100% into that class. It makes me focus on different skills, and I'm actually interested in those skills."
Still, with a full-time job, her time is precious, so she puts together a time-management plan and devotes hours on weekends to get through assignments.
She does have her mom's homemade grape leaves for comfort, and a planned trip this summer to her hometown in Egypt, where she can get that longed-for falafel sandwich.