In This Story
People Mentioned in This Story
Body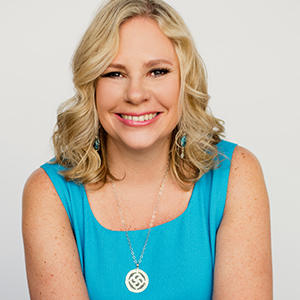 Molly Gimmel's career has long been dedicated to helping other women become outstanding leaders. For more than two decades, she has served as the CEO and co-founder of Design To Delivery Inc, a federal government contractor helping organizations manage acquisitions, contracts, and projects. Recently, she founded the Vellamo Leadership Institute, an online community where women can support and mentor each other. And in April her book, Master Your Mindset: How Women Leaders Step Up was released, revealing the attitudes of effective female leaders across industry to show the reader how she too can reach her full potential.
Gimmel credits the National Association of Women Business Owners (NAWBO), where she was formerly the National Board Chair, in helping her discover what it means to be an effective leader and how to run a business. From among those involved with the expansive network, she witnessed leadership traits that achieved desired results and opened her eyes to the kind of support she could give those just beginning their careers.
Looking for additional insight, Gimmel read as much as she could about leadership, but found a lack of literature focusing on women. "I've heard before that the person you're best equipped to help is the person you used to be," she says. "I thought of myself at age 30 when I was working for a large consulting firm and getting promoted into managerial positions and being asked to lead teams but having no experience whatsoever managing people." She had been able to overcome these difficulties through ambition, a strong work ethic, and a robust network. However, she remained keenly aware that not everyone shared the same strengths that benefited her, or didn't fully grasp how to utilize them.
Gimmel observes common anxieties among women, and people in general, including a feeling of not being worthy, or imposter syndrome. "Many women worry they don't have the right education or right skills, but they wouldn't be put in the position if that was true," she says. "Maybe they don't have the right experience yet, but working the job is how they get that experience and learn." Gimmel wrote Master Your Mindset for anyone who may need that confidence boost or new perspective to reach the next level of her career.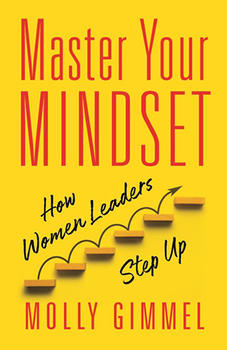 With a passion for interacting with young, aspiring businesswomen, Gimmel enjoys imparting lessons she's learned throughout her career. It was a primary factor driving her to join the Women in Business Initiative (WIBI) Board at the George Mason University School of Business. Unfortunately, much of her involvement to date was during the pandemic when face-to-face interaction simply wasn't an option. To the relief of Gimmel and the rest of the community, campus is bustling with activity once again, and with it the opportunity of engaging with female business students. "I think it's really important for someone at my level in my career to give back and support younger women trying to better themselves and launch their own careers," she says. Gimmel has been supporting female business students through her role as chair of the WIBI events committee, organizing functions like the annual wine fundraiser, which raises money for the WIBI Endowed Scholarship.
Throughout the decades, Gimmel is pleased to see an evolving relationship between women in the workplace. "In the 70s and 80s, fewer women were promoted and so they were pitted against each other as competition," she says. "Now that it's more common for women to be in leadership, we can mentor and champion each other." Through her work, Molly Gimmel has championed countless women, and the publication of Master Your Mindset drastically increases that reach.