Body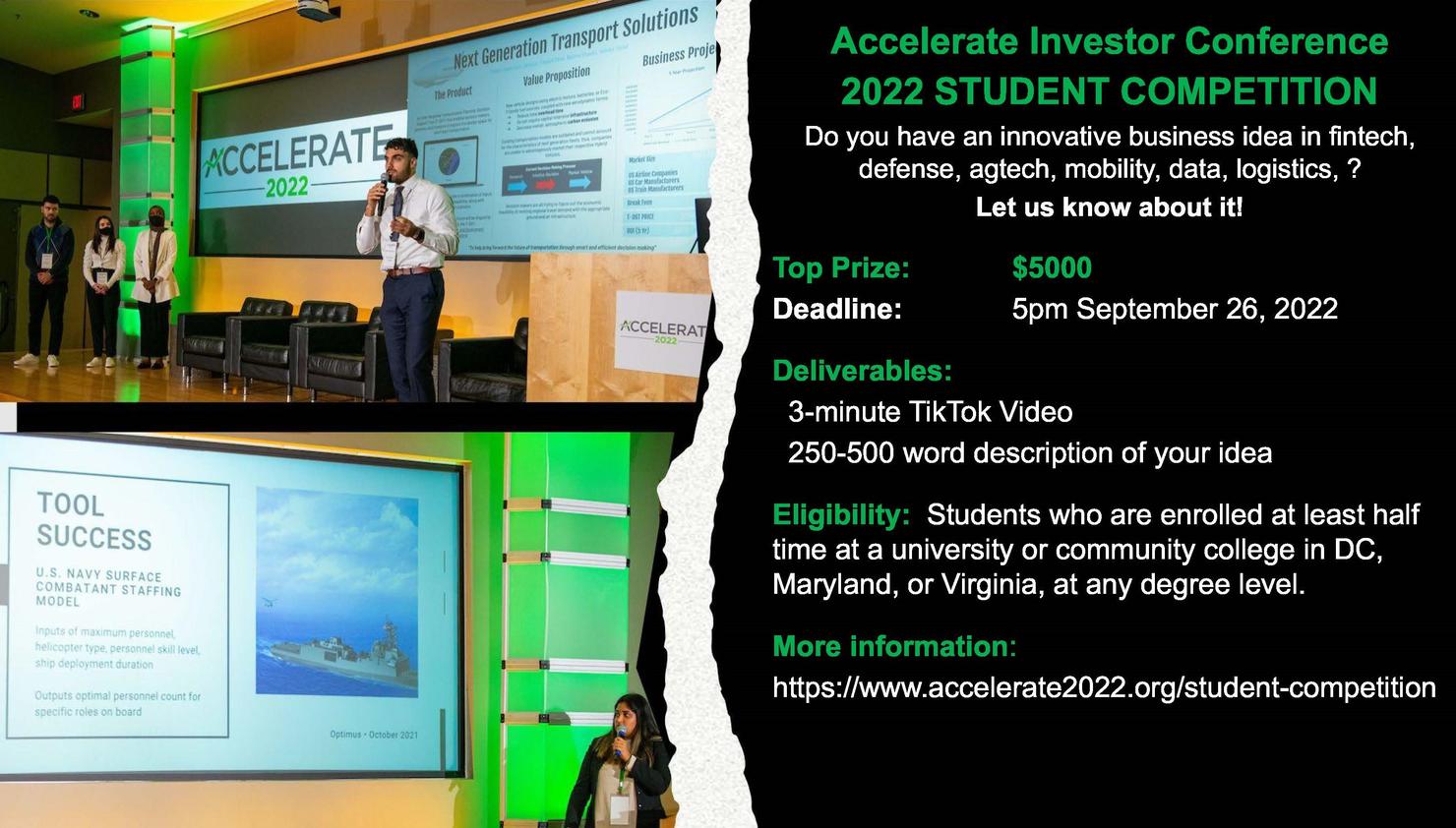 Accelerate 2022 Student Competition Top Prize: $5000
Deadline:  5pm Monday 9/26, 2022
Deliverable: 3-minute TikTok Video and 250–500-word description of your idea.
Eligibility: Students who are enrolled at least half time at a university or community college located in DC, Maryland, or Virginia, at any degree level.
The Accelerate Student Competition is designed to inspire students to take a business idea, plot out its journey, and engage with a community of entrepreneurs in order to identify resources and investments for their business idea to succeed.
Through the competition, students will engage in creative business brainstorming, practice effective communication, develop collaborative abilities, and interact with business leaders across the community.