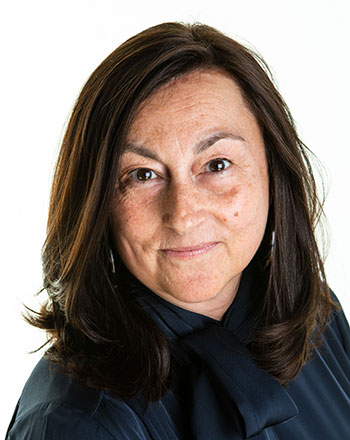 Titles and Organizations
Founder and Managing Principal, Inflexion Group
Biography
Bev Burgess is passionate about the critical role marketing can play in accelerating business growth. Her specialism is the marketing and selling of business services, built through a combination of postgraduate study and the privilege of advising over 40 of the world's most influential firms, primarily in the technology and professional services sectors.
Bev's background includes senior marketing roles at British Gas, Epson and Fujitsu, and she was a Senior Vice President at ITSMA, where she led the global ABM Practice and ITSMA's European operations for many years. Bev first codified ABM as a marketing strategy while managing director of ITSMA Europe in 2003. 
Today Bev is a Founder and Managing Principal at Inflexion Group, specialists in account-based growth, and continues to deliver thought leadership, consulting and training to companies around the world that are designing, developing and implementing ABM programs.  
Bev holds an MBA in strategic marketing and a BSc Honors degree in business and ergonomics. She is a Fellow of the Chartered Institute of Marketing and has served as an international trustee. Her first book, Marketing Technology as a Service, was published by Wiley in 2010, exploring proven techniques to create value through services based on an infrastructure of technology. Executive Engagement Strategies, published by Kogan Page in 2020, explains how to have conversations that deepen executive relationships and build sustainable growth with key clients. Her critically acclaimed Practitioner's Guide to Account-Based Marketing was first published by Kogan Page in 2017, with a second edition published in June 2021.