In This Story
People Mentioned in This Story
Body
"Currently, many diversity and inclusion initiatives are ineffective at best and detrimental at worst in terms of addressing the much-needed behavioral change of employees' who continue to resist the need to embrace new values and perspectives."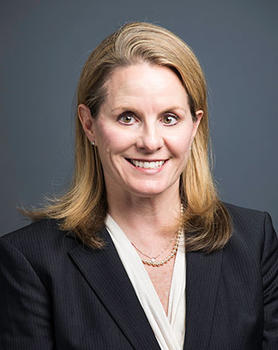 So say Victoria Grady, director of the MS in Management program and an affiliate faculty member with the Business for a Better World Center (B4BW), and Tyece Wilkins, Mason School of Business MBA candidate, in their recently released research paper that examines the role of psychological contracts and the way they can hinder organizational change. The paper and the research it is based on takes a specific look at how diversity, equity, and inclusion (DEI) efforts can lead to effective change management practices and ultimately, permanent organizational advancement of racial equity.
When she is not in the classroom or moving our understanding of equity and inclusion initiatives forward, Wilkins is a DEI manager at BAE Systems, where she oversees strategy and development for the company's eight Employee Resource Groups.
Grady, an associate professor of Organizational Behavior at the George Mason University School of Business, has an impressive research portfolio that focuses on the behavioral implications of organizational change. Her unique emphasis is the role of Attachment Behavior and Transitional Objects within the change process. Recent research publications can be found in Harvard Business Review, Washington Business Journal, Bloomberg News, GovExec.com, the Journal of Change Management, and The Public Manager. In addition, she serves as the professor in residence for their People and Change Practice-Healthcare at Dixon Hughes Goodman (DHG) based out of Charlotte, North Carolina.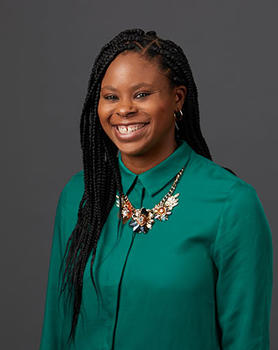 Recently, both Wilkins and Grady discussed with us how they came together to work on this new research.
What motivated each of you to start working in the Diversity, Equity, and Inclusion (DEI) space?
Wilkins: One of the things I wrote in the cover letter for my first DEI job was that the human experience moves me, and the way human experience influences and enhances the workplace energizes me. DEI work demands a lot of your head and heart, which means there is never a dull moment. As the world evolves, there is always a new challenge to tackle, person to inspire, and cultural hurdle to overcome.
Grady: Tyece was a student of mine in MBA 728 during spring 2020. About a month after class ended, she wrote and asked if we could talk—she had an idea. Her idea came from her feelings on George Floyd and the Black Lives Matter movement that was really garnering some much-needed attention at that time. In class, we had discussed the psychological contract, and Tyece wanted to explore the hypothesis that we needed change that began with the most basic behavior related to the DEI in the workplace. She wanted to know what we could learn if we explored the possibility of intentionally breaking psychological contracts in the workplace to then build them back with an explicit focus on Diversity, Equity, and Inclusion. My response was WOW! From that conversation we developed an independent study and ultimately, together, we authored a paper sharing our results.
What can you tell us about what you learned from your work on DEI?
Grady: To be perfectly transparent, I did not have substantive experience directly related to DEI research when Tyece initially approached me. I was intrigued by her thoughts, captivated by the simplicity of the connection, and perplexed at how this connection was not already present in the literature we reviewed.
There is a clear relationship to the theoretical development of both Workplace Attachment Behavior and the psychological contract. The most significant realization came during a conversation with Tyece early in the research where we discussed the urgent need to completely break down bias, perception, and mental models related to DEI in the workplace. Our thoughts are that organizations may need to intentionally breach the psychological contract, disrupting organizational attachments, in order to permanently build it back as a critical component of the organization's DEI commitment. Psychological contracts—especially those of senior leaders and managers—are changing as the expectations for allyship competency, open dialogue about race, and preemptive organizational activism take their place on center stage.
Beyond this paper what else are you working on, can you describe some of your other activities?
Wilkins: Outside of my MBA work, my full-time role is as DEI manager at BAE Systems. This role entails leading the strategy and development of our eight Employee Resource Groups, with a membership network of more than 4,000 employees.
Grady: I have spent the last 15 plus years researching and studying the role of Attachment Behavior on Organizational Behavior and Change. Over the course of the last two-plus years we have added the role of the workplace psychological contract as an important factor in understanding Attachment Behavior in the context of organizational change. In addition to this very exciting DEI work, we are also working on several other projects to include fantastic research related to Attachment Styles and Burnout. In addition to my research pursuits, I am the Academic Director for the Master of Science in Management (MSM) Program.
Tyece and Victoria, thank you so much for your work in this field and your commitment to B4BW. What could we be doing to support you and your colleagues' research and other efforts?
B4BW is uniquely positioned to influence the minds and perspectives of emerging business leaders—and that's exactly what would support our efforts!
It is critically important that the next cohort of business leaders understand the incredible value of not only hard skills, but soft skills too. We need to be more purposeful about having DEI conversations in our business classrooms, and B4BW can help make that happen.