In This Story
People Mentioned in This Story
Body
Jeremy E. Plotnick, director of the minor programs at the School of Business, was named one of this year's Dean's Teaching Faculty Fellows. Plotnick, who is also an assistant professor of Business Foundations, joined the School of Business in January 2016 as an adjunct. Plotnick began teaching college students on a part-time basis, while he was still serving as an executive director of a public relations firm in Thailand.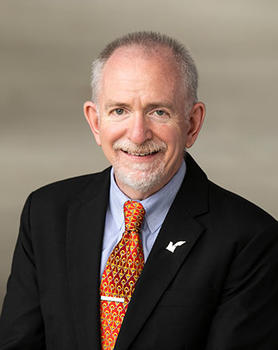 "I would teach undergraduate and graduate level courses in communications management and crisis communications at Chulalongkorn University. Over time I found that I enjoyed teaching more than most aspects of my 'day job.' When I moved back to the United States, I decided to focus on teaching full-time, as I find it personally and professionally very rewarding," Plotnick said.
"Jeremy is dedicated to making the student experience in our courses both valuable and interactive, often using technology to do so and suggesting additional materials to continue updating the curriculum. Last year he developed a group assignment for BUS 200 asking students to link elements of the circular economy model to an assigned company for a PESTLE* analysis project. The assignment resulted in student recommendations on how the circular economy model could be integrated into the existing operation to enhance both environmental and organizational sustainability," said Jackie Brown, area chair of Business Foundations.
Last year, Plotnick and Assistant Professor of Business Foundations Leila Austin participated in the 2020 Pedagogy Innovation Showcase, where they redesigned the final project of the BUS 200 Global Environment of Business course. Originally, students were asked to write a report and prepare a group presentation, but instead Plotnick and Austin proposed that students should do a multi-media presentation of their research. "This would involve collating their material and determining how to render their findings in a visually impactful manner, then storyboarding the project in advance of actually preparing the presentation using narrated videos and/or animations. This proved to be a great experience for me, as I would not have thought about this type of execution on my own," Plotnick said.
Plotnick, who was also awarded Outstanding Professor in Business Foundations in 2020, holds a Bachelor's of Arts in Political Science and a MBA from Rutgers University, and a doctorate in International Relations from Northern Illinois University. His research interests include fake news/misinformation and corporate reputation, trust and corporate communications, and evolving trends in stakeholder communications.
When it comes to the School of Business Plotnick really values the collaborative ethos among his colleagues. "Working with my colleagues in the Foundations area has been a wonderful experience. I've found everyone to be open to helping each other and sharing best practices. I feel very comfortable discussing challenges that I may be having with a class, and know that my peers will provide me with useful advice on how to address them," Plotnick said.
* A PESTLE analysis is a framework to analyze the key factors influencing an organization from the outside including factors such as political, economic, sociological, technological, legal and environmental.