In This Story
People Mentioned in This Story
Body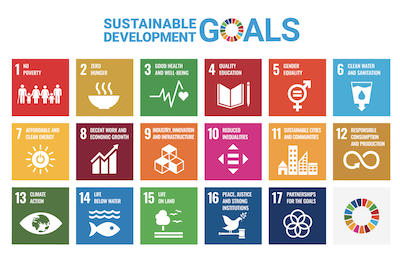 Vinati Konda, a George Mason University freshman studying business management, hopes that a new sewing machine will help her student group, Be The Change, repair and repurpose clothing. Be the Change recently received $3,000 in seed money from the Lynn Alexis Lee Corey Prize for Social Entrepreneurship to collect clothing donations for a local shelter and find other ways to ensure used clothing doesn't go to waste.
"We will be using some of our money to provide training for our group in sewing and how to properly prepare and upcycle clothing, and we are thinking about buying a sewing machine," said Konda, vice president of Be the Change. "It's been cool to see how many people both on campus and in the Fairfax community are interested in helping out."
Be the Change is one of the results of George Mason University hosting the 17 Rooms-U Summit last fall. The summit and conversations leading up to it brought together faculty, staff, students, community members, stakeholders and external partners to discuss sustainability goals. Each "room" represented one of the 17 sustainable development goals identified by the United Nations as global topics that need to be addressed. Topics included food insecurity, gender equality and responsible consumption, to name a few.
Sponsored by the Institute for a Sustainable Earth (ISE) and the Business for a Better World Center, the 17 Rooms-U produced dozens of ideas, some of which were combined during follow-up conversations. Groups championing those ideas are now receiving up to $5,000 in seed money to implement their sustainability plans. ISE and the Business for a Better World Center both provided the funding for these awards, said Leah Nichols, ISE executive director. A list of groups receiving seed money can be found here.
"The funds are intended to support these teams in getting things off the ground and growing their efforts," said Nichols.
Lisa Gring-Pemble, associate professor in Mason's School of Business and co-executive director of the Business for a Better World Center, said joining one of the groups is an opportunity for students to engage in hands-on learning.
"Through these projects, students can see themselves as capable of making real change," Gring-Pemble said.
Amy Fowler, assistant professor in the College of Science, helped form the WATER Consortium at Mason, a group dedicated to bringing together faculty, staff, students and community members interested in issues related to underwater life. The group received $5,000 to cover the costs connected with creating a website, holding a water symposium in the fall and hosting a speaker series at the Potomac Science Center this summer.
"There are lots of people at Mason that work on issues related to water, but they are disjointed from one another," Fowler said. "If we bring people together, hopefully it will build collaborations and projects that can have a focus on sustainability."
No More Hunger on our Campuses, another initiative formed as a result of the summit, focuses on outreach to students with food insecurity and advocating on their behalf. In the hopes of recruiting more students to join the team,  Dann Sklarew, a College of Science professor, recently invited Virginia Delegates Danica Roem and Dan Helmer to speak to his students and other guests about legislative efforts to address student hunger. Both affirmed bipartisan support for ending chronic hunger across all of Virginia's 40 community colleges and public universities.
"I want students to know they can play an important role in helping fight hunger," Sklarew said.
Gring-Pemble says she anticipates revisiting the 17 Rooms-U Summit every two years as a signature Mason event to bring new voices into existing projects and get ideas for new projects.
"These sustainability goals and projects, as part of the 17 Rooms-U initiative, have the potential to define Mason," said Gring-Pemble. "What a fabulous way to engage the entire Mason community and the region around the global problems that we face."