Enhance your undergraduate degree in less than a year with a master's in management from George Mason University. 
Pave the way for quick advancement in any field by gaining the practical business and management skills needed to rise above the competition.  
Gain business knowledge that will enhance the value of your undergraduate studies and broaden your career prospects. Mason's master's in management program is designed for recent liberal arts, sciences, or engineering graduates to learn the fundamentals of business management in a global environment.  
Experiential learning is a staple of the master's in management program. You'll have opportunities to connect business theory with practical, real-world learning experiences outside the classroom. In the classroom, professors incorporate role-playing, simulations, projects, and guest speakers to illuminate learning from textbooks, lectures, and discussions.  
Build diverse business skills, broader insights, and confidence while expanding your professional network by connecting with your classmates and Mason's international business school alumni network of more than 35,000 members. Benefit from a dedicated career services team that offers you personalized career coaching, employment and networking opportunities, and planning services for life.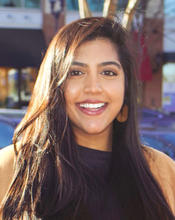 Request More Information
To learn more about Mason's master's in management program, submit this form:
Curriculum
The master's in management program's cohort-based, full-time structure allows you to graduate in 11 months and focus on academics while incorporating an internship and global residency. The program requires 36 credits (12 courses): 33 credits of core courses and three credits of Global coursework.  
In addition to functional business principles, master's in management courses emphasize leadership, teamwork, analytical decision making, global understanding, ethics, and social responsibility. 
Bachelor's/Accelerated Master's Program
Explore Degree Requirements
See courses and electives for the master's in management program in Mason's University Catalog. 
The University Catalog is the authoritative source for information on program requirements and courses. Requirements may be different for earlier catalog years.  
Classes meet two or three days a week – Tuesday, Thursday (Wednesday – Module 1 only) from 10:30 a.m. to 1:10 pm. All classes are held at Mason's Arlington, Virginia campus. View a sample schedule here. 
BMGT 695 - The Global Residency
The master's in management degree is designed to teach you the fundamentals of business management in the global environment. The BMGT 695 - Global Residency is a three-credit course that includes a week-long international study tour led by Mason faculty.  
In 2021, Mason's master's in management program formed a partnership with the Burgundy School of Business in Dijon, France, where students engage in opportunities to meet with local business and government leaders. The experience includes visits to nonprofits, start-ups, and multinational corporations along with participation in a customized consulting project. Some travel costs, such as lodging, meals, and ground transportation, are included in your tuition. Students are responsible for airfare to and from the country.
BMGT 692 - Professional Development Experience
BMGT 692 provides students with an opportunity to gain practical, professional experience in conjunction with academic development. Hands-on experience is an important part of academic and career preparation.
The internship provides students with an opportunity to work for an organization for which they may be interested in pursuing longer-term employment. The ideal internship leverages students' baccalaureate education with their recently gained business knowledge and serves to enhance career and job opportunities. Internships require 150 hours of professional work.
---
In addition to a traditional internship, another way to meet the 150-hours requirement for BMGT 692 is our "research-ship" opportunity. George Mason University's School of Business MS in Management research-ship program is a consulting partnership with local businesses and organizations to utilize GMU's MS in Management graduate students as consultants/researchers who receive advisement and guidance from program faculty and staff. These partnerships give Management graduate students the opportunity to align their educational goals with their professional interests while examining and solving key organizational concerns.
Certificate to Degree Pathway
Students who complete at least two business fundamentals certificate courses with grades of B or better will have their application requirements for the mater's in management program reduced should they choose to apply. Courses taken for the business fundamentals certificate can be applied to the master's in management program upon acceptance into the program. 
Meet Your Instructors
Our faculty live, work, and consult in the Washington, D.C., area and draw on their real-world experience to enrich classroom instruction. They serve as your mentors and are involved in every aspect of your education. They also perform research in their areas of expertise and have achieved international recognition from their groundbreaking work in areas such as executive compensation, effects of insider training on e-commerce, and change management.
What Our Alumni are Saying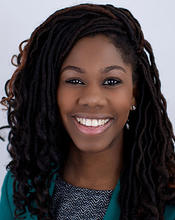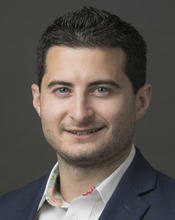 Frequently Asked Questions
If you have additional questions, call us at (703) 993-8006.   
Can undergraduate business majors apply to the master's in management program?
If you are interested in the master's in management program but have earned a bachelor's degree in business, we encourage you to speak with one of our representatives at 703-993-8006 to discuss your options. 
What does GMAT/GRE test-optional mean?
Under our test-optional policy, applicants are not required to submit their GMAT/GRE test scores or request a waiver. This means that our admissions committee will base their decision on an applicant's previous academic performance, personal statement, recommendations, and resume.
If you would like to submit a GMAT/GRE test score with your application, we invite you to do so. Applicants are not penalized in the application review process for electing not to submit a test score.
If you elect to not submit your test scores:
In your graduate application, you will be asked "Would you like to submit your official GRE/GMAT test scores to be considered as part of your admissions decision?". Select "No". The question will be under the "GRE/GMAT Waiver Request" section.
Are there any situations in which it might be beneficial to submit a GMAT/GRE test score?
Yes, while not required, a GMAT/GRE test score may:
strengthen your qualification for merit-based scholarships;
OR enhance your application package and provide evidence of your quantitative aptitude. Be aware that poor test scores could have a negative impact on your candidacy for the MS in Management program.
If you elect to submit your test scores:
In your graduate application, you will be asked "Would you like to submit your official GRE/GMAT test scores to be considered as part of your admissions decision?". Select "Yes". The question will be under the "GRE/GMAT Waiver Request" section. Your application portal will be updated to include the GMAT/GRE test as a requirement.
You will need to have your official test scores sent directly by the testing agency to our Office of Graduate Admissions. To submit your scores, please use Institution Code 5827. Test scores are valid for five years from the test date. It can take several weeks for test scores to be processed into your application package so we strongly encourage you to take the test at least 30 days prior to the application deadline.
What is the typical background of a master's in management student?
Our students come from a wide range of undergraduate majors, including: 
Art and Visual Technology 
Biology 
Chemistry 
Communication 
Engineering 
English 
Government and International Politics 
Tourism and Events Management 
and many more. 
Can I work a full-time job while earning my degree?
We do not advise students to work full-time during the program. The master's in management program is a full-time, intensive, and demanding program. While you will attend classes just three mornings a week, you will need time outside the classroom to complete projects and an internship.  
Are there any scholarships available to master's in management students?
Every applicant is automatically considered for a merit-based scholarship at admission. Applicants are notified of awards with their acceptance letter. Submitting test scores with your application can help boost your chances of earning a scholarship award.  
What housing options are available near Mason Square?
On-campus housing is unfortunately not offered at Mason Square, but George Mason University does have an Off-Campus Student Services department, which provides resources for students searching for off-campus housing. 
I understand this program has a fall start only. What are my options if I want to start in the spring?
You may want to consider pursuing our graduate certificate in business fundamentals starting in January. Courses taken can be applied to the master's in management program upon acceptance into the program. Contact us at 703-993-8006 to learn more about this pathway.  
Can I apply my master's in management toward a Mason MBA?
Students who finish their master's in management degrees and apply to Mason's MBA Program, after having completed the necessary number of years of work experience (see MBA program for requirements), will be able to apply master's in management course credits to the MBA course credit requirements. The university's Reduction of Credit Policy (AP. 6.5.2) allows students to apply up to 21 credits from a prior degree to a new degree. Courses with grades of B- or lower will not transfer. For more information, contact the MBA admission team. Students may apply up to 21 credits from their master's in management to the MBA program, except for: 
BMGT 623 Marketing and Firm Performance  
BMGT 638 Managing Business Operations in a Global Environment  
BMGT 662 Management of Information Technology  
BMGT 678 Business Strategy and Firm Leadership  
Where are Mason's master's in management graduates employed?
Our graduates have found professional success at top companies such as:  
Accenture 
Grant Thornton LLP  
Cambridge Associates  
Deloitte 
Salesforce 
CGI 
Kerecis 
Department of the Navy 
INOVA 
Conscious Capitalism 
What can you tell me about Diversity, Equity, and Inclusion at Mason?
After earning your master's in management from George Mason University, you'll gain: 
 Professional Development:

Demonstrate active interpersonal communication skills.
Form, lead and work effectively with diverse organizational teams.
Develop effective written and verbal presentation skills.

 Knowledge of Functional Business Disciplines:

Integrate knowledge of the functional areas of business into a meaningful firm-level perspective.
 

 Analysis:

Analyze ambiguous, complex situations using appropriate tools, techniques, and information systems for decision-making.
 

 Current Business Challenges:

Demonstrate an awareness and consideration for complex global business awareness challenges.
Identify and define a set criteria for ethical decision making business practice.
Identify emerging business trends and implications..
News from the Master's in Management Program