In This Story
People Mentioned in This Story
Body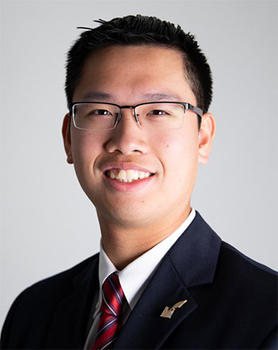 Brian Ngac and Nirup Menon, from the information systems and operations management area at the School of Business, were recently awarded a $100,000 grant from the Commonwealth Cyber Initiative (CCI) located in Arlington, Virginia. This Commonwealth Cyber Initiative Grant was awarded for their proposal to develop a new experiential learning program that will engage students and companies from the Commonwealth.
 
According to Menon and Ngac, there is a workforce and skills shortage internationally in the cyber security market across all sectors of the economy. Experiential learning can counteract this shortage.
"We are hoping to grow the cyber workforce to address the skills gap that currently exists," says Ngac. Ngac and Menon propose providing students with hands-on training through real projects, with real industry participants. "With this grant, we will choose 24 cyber-interested undergraduates and graduate students from across the state to participate, along with eight industry participants over the spring 2023 and summer 2023 semesters. Each cohort will run for about 12 weeks."
Ngac and Menon's proposal for this program stemmed from the successful past performance of their experiential learning course titled MIS 491: Technology Analysis & Proposals with Clients.  After three semesters of offering the course, Ngac and Menon have overseen 15 projects by students ranging from cyber to business process improvement. Working in teams, students planned and recommended technology solutions for solving business problems.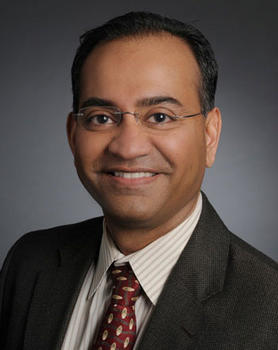 "Having run experiential learning courses since spring 2021, our team's methodology has evolved to provide students an effective and enjoyable experience to be remembered, and leveraged for their early career years," says Ngac.
The integration of industry participation is the key differentiator for Ngac and Menon. In addition to recruiting students interested in the cyber security field, the duo plans to recruit industry leaders interested in mentorship, and then work with these leaders to design the challenging and engaging cyber projects that will be used. Industry leaders will also guide the students through the execution of these projects.
"The experience benefits our industry participants by leveraging our talent pool for recruitment opportunities, and by providing a cost-effective method for attempting new/risky projects," says the team.
"I am really excited about this grant as it will serve the dual purpose of training students across the Commonwealth using hands-on projects, and addressing the critical need of businesses in the area to find cyber ready individuals," says Pallab Sanyal, area chair of information systems and operations management.
At the conclusion of the 12-week course, students will present their work and lessons-learned to the CCI community, and other business and academic leaders.
"By integrating business leaders from the industry into the students' learning journey, our experiential learning efforts will prepare students with practical skills and theoretical understanding to be more marketable and effective in the workforce," says Menon.