In This Story
People Mentioned in This Story
Body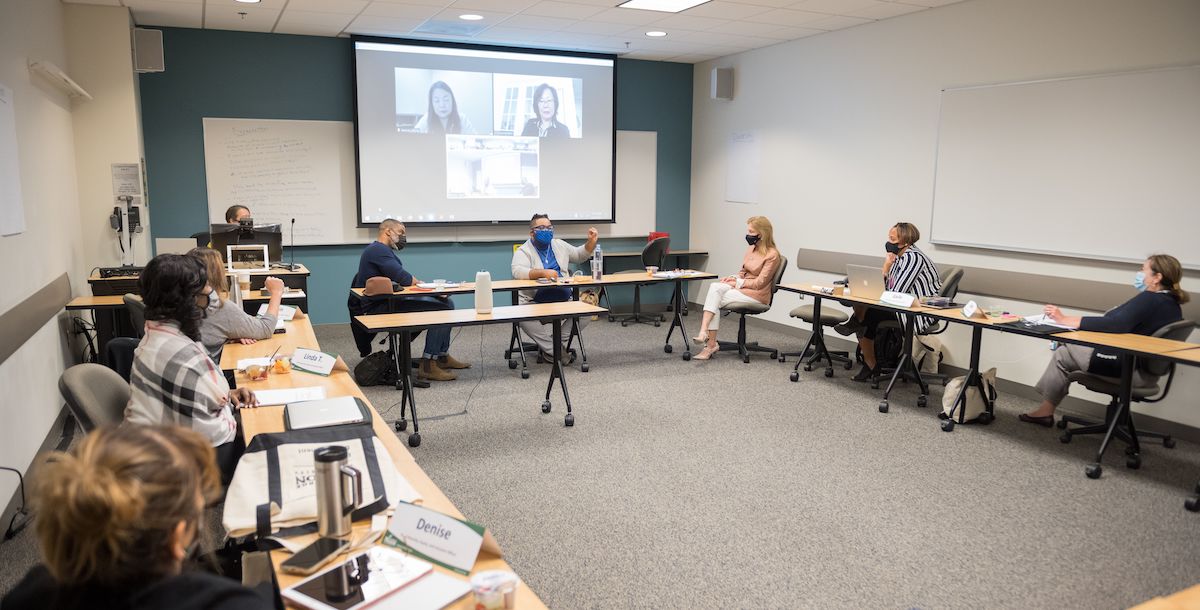 George Mason University's School of Business is offering a new five-month program for people interested in pursuing or enhancing work as chief diversity, equity and inclusion (DEI) officers.
The Chief Diversity, Equity and Inclusion Officer program, which began this month, is designed for executives who want to take a deep dive into DEI efforts within corporations, said Christine A. Landoll, director of business engagement and professor of practice at the School of Business.
"Throughout the five months, we will be walking the cohort of students through what it means to be a chief diversity and inclusion officer, "said Landoll, who is co-leading the program. "We will look at things like organizational strategies, how to get stakeholder involvement and how to measure your efforts and increase accountability."
Another issue students will address is "how to ensure that you are focusing on expanding and growing the diversity and inclusion efforts at a corporation, so that the inclusive culture you are creating is enduring," said Landoll, who has a bachelor's degree in accounting and a master's in taxation from Mason.
The course is being run through  Mason Executive Development as part of its C-Suite Development Programs. Mason also offers programs for chief learning officer, chief risk officer, and chief data officer. The programs average between 10 and 15 students per cohort.
"Our C-Suite programs continue the university's mission for lifelong learning," said Brett Josephson, associate dean for executive development in the Business School. "We are able to provide access to faculty with expertise and learning content for people who are already on their career path but have an area in which they want to learn more. We are particularly excited about this new program, which is driven by and relevant to what's going on in the corporate world right now."
The class is conducted in a hybrid format, with a combination of online learning and discussions and in-person events.
Participants in the program say they look forward to learning from experts in the field, as well as from each other.
Seena Foster, Transportation Security Administration deputy assistant administrator for civil rights and liberties ombudsman and traveler engagement, said she joined the program to learn more about best practices for diversity, equity and inclusion.
"I'm interested in learning about the latest cutting-edge ideas and what the academic community is seeing and hearing," said Foster.
Kimberly Highsmith, who works at ManTech as the executive director for HR compliance and employee relations and diversity, said she's especially looking forward to talking with her cohort and exchanging ideas with other executives working towards the same goals for the companies in which they work.
"I'm so glad Mason's offering the course," said Highsmith. "It's speaking to the here and now. It's very relevant to what's going on in the business world."
Individuals who complete the program will be awarded a Credly Chief Diversity, Equity and Inclusion Officer Executive Certificate badge in addition to the training and education they receive.